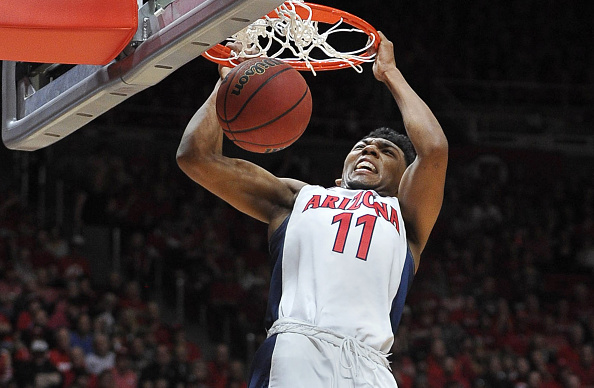 The New York Knicks have signed shooting guard Allonzo Trier to a 2-year contract extension per @ShamsCharania.
Trier, 22, went undrafted in the 2018 NBA Draft but found a home in New York on a two-way deal in hopes to prove the other 29 teams that passed up on him wrong.
The 6'5" shooting guard excelled in the 2018 Summer League, showing that he can score at an efficient rate while also showing a knack for chase down blocks. He averaged 17 points, 5.5 rebounds and 4 assists per game.
Trier continued to show out in the NBA preseason, earning himself a solid role for when the regular season started. Unlike 1st and 2nd round picks Kevin Knox and Mitchell Robinson, it did not take long for Trier to find his footing, as at the end of the third quarter in his first game, he had a huge dunk against the Hawks. In the NBA, he has averaged 11 points, 3 rebound, and 3 assists, looking like a lottery pick while doing it also.

Though this new door of Trier opens, many Knicks fans will mourn the waiving of fan favorite Ron Baker in order to create this roster spot. Baker was a player who was full of heart, showing that short white guys can sometimes create miracles and get to the NBA. Ron Baker the shot maker, as Clyde Frazier would call him, will now either take a two-way deal with New York, as Trier is no longer on one, or he'll have to find a home elsewhere.
Main Photo:
Embed from Getty Images