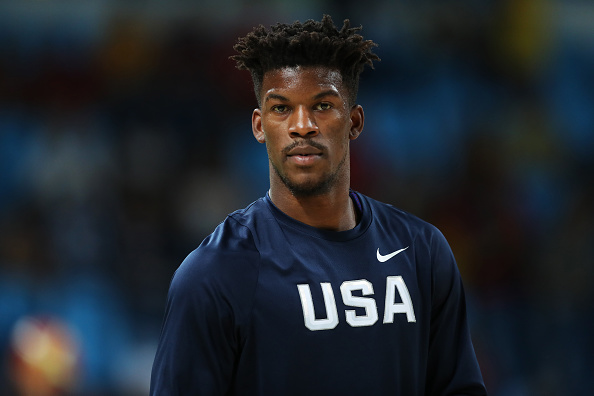 The Jimmy Butler saga took a wild turn but ultimately resulted in Butler getting shipped to Philadelphia. After months of avoiding deals with Houston and Miami, the Wolves took what Philadelphia offered and made the deal. So with the trade done here's how each team fares after the trade:
Trade details
Philadelphia gets: SG/SF Jimmy Butler and C Justin Patton
Minnesota gets: PF Dario Saric, SF Robert Covington, PG/SG Jerryd Bayless, and a 2nd rd pick
Philadelphia 76ers
The Sixers wanted to make a move to solidify them in the wide-open Eastern Conference. Getting a superstar talent who play excels on both sides of the court was too hard to pass up. The Sixers tried to avoid including Dario Saric in the deal but needed to include him to get Minnesota to accept it. Now the Sixers are left with an unbalanced lineup that really features no power forward.
My guess is the Sixers use Ben Simmons as the power forward on defense and in post-up opportunities but still run the offense with Markelle Fultz and JJ Redick on the wings. Spreading the floor with Redick and Butler will leave the post open for Center Joel Embiid and leave cutting lanes for Simmons and Fultz. So as for Butler, he will give them another superstar to put next to budding stars Embiid and Simmons. It's just another dangerous player added to this group as they feel they can make a run. Justin Patton was a throw-in in this deal and Minnesota already declined his third-year option. I highly doubt Patton gets much run in Philadelphia. The Sixers got the best player in this deal and are hopeful they can sign him long term.
Grade: A
Minnesota Timberwolves
After all the posturing and turning down of deals, the Wolves sent Butler to Philadelphia. The Wolves slow start and Butler picking and choosing which games he was going to play forced Minnesota to pull the trigger finally. I actually think the Wolves did well getting Saric who has been much improved this season as a stretch four. Getting Butler out of town was a major priority, however, they just added to their depth with this deal. I imagine they keep Taj Gibson as the starting four, for now, but Saric should see plenty of minutes and may eventually become starting power forward by the end of the season. Saric gives them a legit stretch four who will compliment starting center Karl Anthony-Towns.
As for replacing Butler in the starting lineup, Minnesota could use rookie Josh Okogie, who has shown progress, as the starting shooting guard or use newly acquired Robert Covington at one wing spot alongside Andrew Wiggins. Either way, Covington should see the floor a lot in Minnesota. As for Bayless, he doesn't likely get too many minutes especially with the depth in the backcourt and even could be bought out. I know the Wolves lost the best player in this deal, but I think they did well getting two players who should help them immediately and Saric figures to be a building block with Wiggins and Towns.
Grade: B+
Last Word
The Sixers believe they can be a threat in the East and getting Butler solidifies that. As for Minnesota, they had to make a move and get the distraction out of town. Now they can try and get back to the playoffs.
Main Photo
Embed from Getty Images