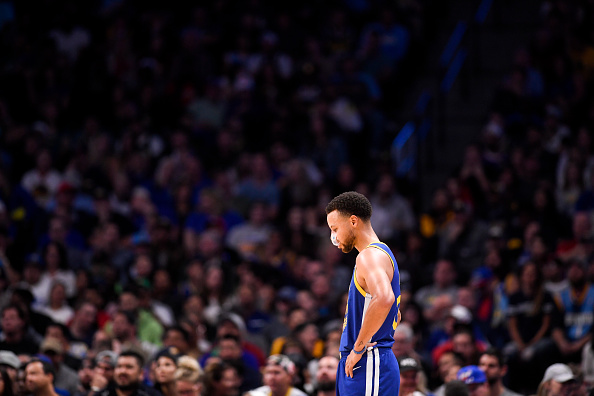 We are just four weeks into the new NBA season and already it has served up a fantastic blend of excitement, drama, and controversy. Teams that were expected to thrive have struggled, and others tipped for oblivion have dazzled with their brilliance. Here are the main talking points from the season so far:
Early NBA Season Talking Points
Scoring Has Gone Nuclear
The NBA is in the midst of an offensive revolution as raw scoring stands at 111.5 points per game, its highest level since the 1970-71 season. The sheer volume of shooting has increased, field goals are at their highest level since 1991 and free throws are at an eight-year high. The pace has ramped up tremendously and the defenses look to be a generation behind the offenses, rendering the phrase "defense wins championships" utterly obsolete. This has combined with the freedom of movement rules that referees are instructed to uphold this year to create a perfect offensive storm, and it has yielded grim times for NBA defenses. The NBA has arguably never been this entertaining and the league's popularity should, therefore, continue to soar.
Can Steph Curry Seize the MVP Award?
It is far too early to talk about the MVP race, but Steph Curry has certainly stormed out of the gate quicker than any of his rivals. He has averaged 31.3 points per game, shooting an impressive 50.8% from three, with a PER of 30, to lead Golden State to another sensational start to the season. You could argue that it is impossible for Curry to claim the regular season MVP award with Kevin Durant also weaving such magic in the Warriors team. If you check out the sportsbook lines and find out more on NBA spread betting, you will see that Curry is not favored to win the MVP race. Giannis Antekounmpo, Anthony Davis, Kawhi Leonard, and LeBron James are all ahead of him. But it is impossible to deny that Curry effects a huge change in the game when he takes to the court and he is putting up the sort of numbers and performances that saw him unanimously claim the honor in 2015-16. He is sure to deserve serious consideration on the five-spot ballot at the end of the season if he maintains this pace.
Are the Cavs Destined For a Long Spell In the Wilderness?
Everyone expected Cleveland to struggle when LeBron left for LA this summer, but few could have predicted just how savage its fall from grace would be. The team is an absolute mess: Kevin Love is out with foot surgery, J.R. Smith and Kyle Korver are agitating for trades and Collin Sexton lacks any semblance of trust from his teammates. The Cavs have gone 1-10 to start the season, Tyronn Lue has bitten the dust and Larry Drew has inherited a mess.
Cleveland brought in the likes of Rodney Hood, Larry Nance Jr., George Hill, and Jordan Clarkson last season to improve its defense and give LeBron a proper shot at glory. Yet now that he is gone, and Love is out, they are woeful offensively and that has caused them to struggle badly. The Cavs essentially traded long-term prosperity for short-term success by bringing LeBron back to Cleveland. He forced Andrew Wiggins and Kyrie Irving out of the franchise, and now he has left it in tatters after departing.
Now, in the absence of Wiggins, Irving, and LeBron, their hopes are pinned on Sexton, whose teammates think he does not know how to play the game, along with grouchy veterans that want out. It looks as though Cavs fans could be subjected to a decade in the wilderness before this franchise is properly rebuilt.
The East Looks Wide Open
Anyone expecting a two-horse race between Boston and Philadelphia in the east might have to reconsider such projections after Toronto's superb start to the season. The Raptors have gone 11-1 to record the best win percentage in the league and the Scotiabank Arena is a fortress once more. Toronto finished top of the standings last season, only to flop in the playoffs, but they might have a better chance of success this time around. DeMar DeRozan is showing the franchise what it is missing by putting forward a compelling MVP case in San Antonio, but Toronto now boasts the fearsome talents of Leonard in his stead.
Boston is still the favorite to win the conference, but they have lost their last two games to slump to 6-4, and Toronto has long since overtaken the 7-5 Philadelphia 76ers in the betting. LeBron's departure has blown this conference wide open: there is no way that Cleveland will win a fifth consecutive conference championship, and it will be thrilling to watch Boston, Toronto, Philadelphia and perhaps even Milwaukee battle it out for glory.
Golden State Marching Towards Glory With Grim Inevitability
Whoever wins the east is likely to be swatted aside with contempt by an utterly brilliant Golden State team. There is a grim inevitability about the way they are dispatching their opponents, and the odds of them securing a third consecutive NBA Championship title keep shrinking. The Dubs just boast so many weapons: Curry can afford to take it easy when Klay Thompson is breaking records with his prowess from the three, Kevin Durant is only just getting started, Draymond Green and Andre Iguodala are sharp, loud defenders that routinely double-switch to protect Curry, Damian Jones is on fire and DeMarcus Cousins is still poised to come in and bolster the roster.
Some fans are asking if the Denver Nuggets are a legit threat to Golden State in the west. They most certainly are not, and nor are the Rockets, by the looks of things so far. The Warriors should romp to a fifth straight Western Conference title and then blow away whichever team the east puts forward in the NBA Finals.
Main Photo:
Embed from Getty Images