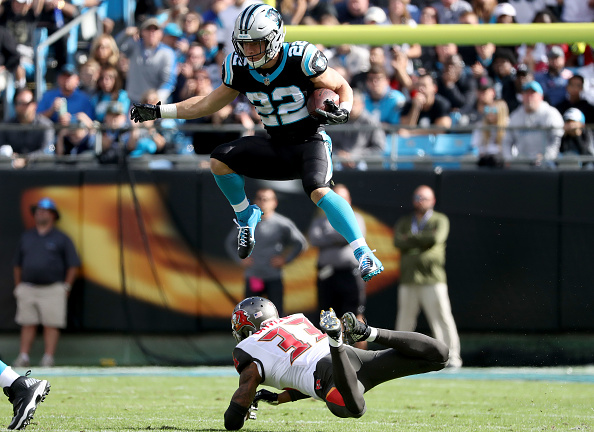 We are over the hump. It is coming up on week ten. Every game is now more important than ever and any loss could have playoff implications. Week ten starts with the Carolina Panthers taking on the Pittsburgh Steelers in Pittsburgh's Heinz Field. Let's delve into the high points of what to expect during the game.
A Fairly Equal Match
Especially on paper, the two teams have a lot of similarities starting with their records. The Panthers at 6-2 the Steelers at 5-2-1. That one still sticks in the craw of Steeler fans, and more than likely the Steelers themselves. Of course, a loss is worse, but having a tie in your stat is an open wound. Looking to infect the health of your playoff hopes. But before that, there are many games left to play
Both teams are coming off of strong wins from week nine, and both hope to repeat in week ten. The Panthers beat the Tampa Bay Buccaneers. In spite of some strong pushes from the Bucs offense in trying to make a comeback. The Steelers took it to one of their biggest rivals, beating the Baltimore Ravens in Baltimore. So both teams have a wave of confidence coming into this week. However, any smart coach will tell them to forget last week and put their minds on this week.
A Battle of Quarterbacks
This game can and could come down to which quarterback not only performs well but is protected the most and given the time to work his magic. Ben Roethlisberger has always been tough, stand in the pocket kind of player. Though he isn't averse to running if there is nothing open. Or dive through his linemen to score a touchdown on a quarterback sneak. However, that leaves him open to tackles like he had last week. Za'Darius Smith not only ran him down, but the tackle drove him shoulder first into the field. Scaring fans across the Steelers' Nation, until in true tough as steel form. Roethlisberger stayed out for only one play and came back to finish the game. Of course, now that is a point of focus in this short week. Will that tackles leave any soreness that will affect week ten's game remains unknown.
Cam Newton has the ability to stand in the pocket but is much quicker to scramble for a first down especially in short yardage situations. He also is amazingly quick and if given the opportunity he will run for distance. So far this year he has 342 yards although last year he had a career-high of 754. So all the coverage can not only be downfield.
Other Weapons for Scoring
Both teams have a good running game with young running backs. The Panthers have Christian McCaffrey and the Steelers have James Conner. Both of these men are making great contributions to their teams and can be very difficult to stop. Meaning the quarterbacks don't have to rely only on a game plan in the air. A good mixture of running and passing will keep any defense on their toes.
Another important variable is the kicking game. The Panthers have Graham Gano who won their week five game against the New York Giants with an unbelievable 63 yard, last-second kick. The Steelers have Chris Boswell who is a great fit on the Steelers offense but has had problems this year missing more than normal. If the game is close and comes down to the kicker, both have the potential to pull out the win.
Last Word
With both teams strong and playing well. The week ten game may be a close back and forth game right until the end. The team that will walk away with the win will be the one who can cover all bases. They also have to stay focused more than the other. There is no secret in this game. It will be quick paced and each defense will need to step up to slow the progress of scoring.
Of course, the Steelers will have the advantage of the home field but that isn't a guarantee. But it certainly can help. Here we go.
Main Photo:
Embed from Getty Images