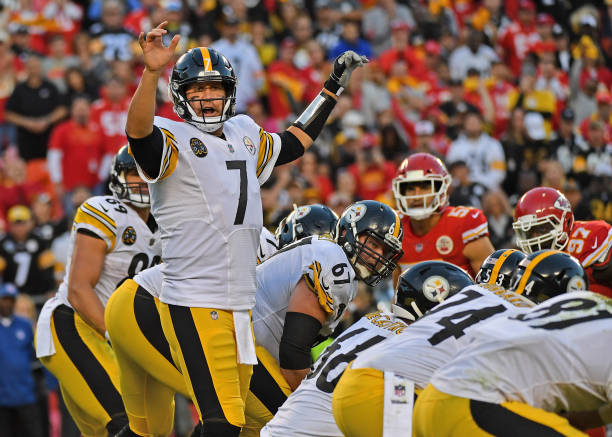 What to Watch for: Week 2 Match-ups
It's crazy to think we've already been through a whole week of football already, and a crazy one at that. We saw some exceptional games this past week and we are only right to expect the same next week, right? Right. This week has some great match-ups in store for week 2 and a few that scream game of the week.
Prediction: 23-10 Vikings
This match-up looks fantastic on paper. Two NFC powerhouses going at it at legendary Lambeau Field. However, quarterback Aaron Rodgers may not be able to partake in this huge game. As of September 13th, Rodgers was day to day which is definitely a cause for concern days before game day. Rodgers mounted an enormous comeback week 1 against the Bears, after returning from this same injury suffered earlier in the game. I'm not worried about Rodgers status for this week, however, whether people like it or not, this injury will hinder his performance. He's facing a Vikings defense that has a fantastic front and was hell on earth to the 49ers last week.
I'm not downgrading Rodgers ability to be great, because we all know he is. I do however recognize that he may be facing the best defense in the league, and he's doing so with a bad knee. I give this match-up to the Vikings in a fairly low scoring game.
Prediction: 27-23 Steelers
If I were to pick what I believed to be the most entertaining game this week, this would be at the top of my list. On one side you have the Chiefs who are coming off an exhilarating win against the Chargers, a match-up in which many believed the Chargers would win. Tyreek Hill was as great as he's ever been totaling 169 yards and three touchdowns in their 38-28 win. Patrick Mahomes had a fantastic debut and many think this is set to continue. Or will it?
On the other side, you have a veteran in the game in Big Ben who has only lost a mere 22 games at home in his career. Roethlisberger is coming off one of his poorest performances in recent memory. He threw 3 picks and only one touchdown in their horrific tie to the Browns. However, I don't see a repeat of this type of performance. The Steelers haven't lost a week 2 game since 2014, not to mention they don't make stringing together losses a common theme. James Conner showed he can pull his weight in the absence of Bell and I don't see anything slowing him down after that week 1 performance.
The Steelers have far too many weapons on the field for them to be stopped for the second time in a row, that's why this shootout of a game goes to the Steelers.
Prediction: 17-14 Patriots
How could a rematch of the AFC Championship not be the game of the week? Both teams are coming off great victories in week 1. But both of these teams want to contend for a Super Bowl this year and they know that the only way to do that is through each other. I figure it as the same story-line as last year; unstoppable offense meets immovable defense. Tom Brady looked very good in his 2018 opener, along with the Jags defense. Other than the break-off run by Saquon Barkley, the Jaguars defense looked fantastic week 1. That is exactly what they are going to need to stop TB12 and the Patriots this week. The ability for running back Leonard Fournette to play in this game will also have a huge impact on the Jags chances in this game.
The Patriots have their own concerns as well, as running back Jeremy Hill is out for the season with a torn ACL and their wide receiver core is at an all-time low in terms of talent. Expect another good showing from Phillip Dorsett as it's expected that Jalen Ramsey will shadow Rob Gronkowski and A.J Boyue will shadow Chris Hogan. I also expect the Patriots run game to be a little more impactful as it will be very tough to get the ball to any receivers in the Jags secondary.
If Fournette is unable to play, I would put the Patriots as easy favorites to win this game. However, if he is able to play, expect a hard fought game until the end with New England squeezing by.
Last Word
Week 2 looks to offer some very entertaining games, some of which, we've already seen before. Not only the three listed above, but many of the games offer fantastic story-lines and match-ups for both sides. Some huge implications are in place for this next week. Think about it, we could possibly have the NY Jets atop the AFC East. We could have the Steelers start off 0-2 for the first time since 2013. There is a lot to think about going into week 2 but one thing is for sure, it's gonna be a great week of football.
Main Image: Embed from Getty Images