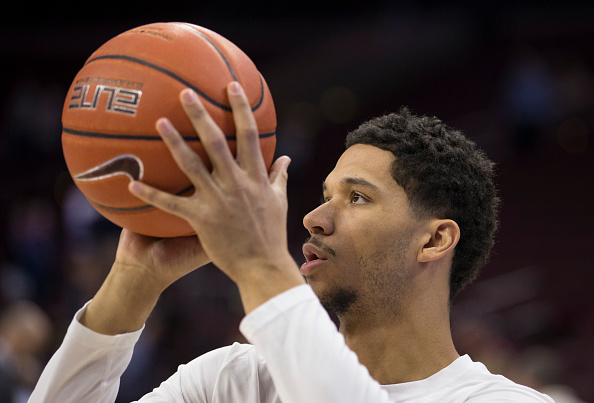 In recent Lakers news LA fails to repeat as summer league champions.
On the bright side in other Lakers news; Josh Hart won summer league MVP. This is two years in a row that a Laker has won this accolade.
Hart wanted to win summer league and was ejected from the championship. That is the kind of night the Lakers were having. It was a difficult night and nothing was going their way.
Josh Hart began the night receiving an MVP Award and finished it by getting ejected. Naturally, he can't wait to get back on the court.https://t.co/GOVBumXEGs pic.twitter.com/2CmaKxFai4

— Lakers Nation (@LakersNation) July 18, 2018
According to the box score, in about all stats the Trailblazers have the Lakers beat. LA did play what is basically Portlands' bench in the regular season. Then you would expect Portland to win, given the experience and chemistry with each other.
Portland was physical and moved the ball around consistently creating space for teammates to make plays for each other.
Nonetheless the youth of the Lakers were exciting to watch. Training camp is going to be eventful for the Lakers. There will be some summer leaguers making a case not to just make the roster, but also to start.
LA was horrific from downtown at about fourteen percent, while their counterpart was about thirty-five percent from behind the arc. The Lakers only made three three-pointers out of an attempted twenty-one.
Svi Mykhailiuk recorded ten points and only made two three-pointers. He is a pure shooter for the Lakers and a steal in the draft. Therefore this statistic justifies nothing was going well for them.
They couldn't make any shots as from the field; out of an attempted sixty-nine they made twenty-seven field goals for thirty percent. Additionally, they turned the ball over fifteen times.
LA was off beat and looked like they weren't all on the same page. They were beat on the glass forty to thirty-one and had eleven assists.
However they did attempt and make more free throws than their opponent. LA made sixteen out of twenty-one for about seventy-six percent.
Josh Hart was the Lakers leading scorer with twelve points and started the Lakers earning trips to the charity stripe by driving to the rim.
Unfortunately, LA couldn't finish at the rim every time which would have made the game closer than it was.
Leave it to Portland to defeat the Lakers no matter what time of season it is.
Main Photo: