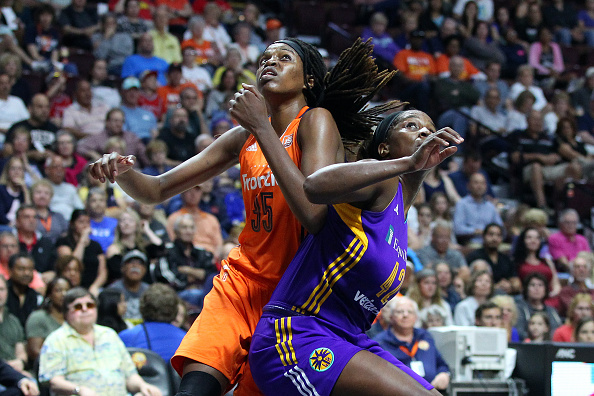 In their second game of their back-to-back the LA Sparks defeated the Las Vegas Aces.
The LA Sparks continue to show everyone why they are a successful team and organization. They continue to play as an entire unit no matter whose number is called on and who is on the court.
Although, there was one player who didn't play in this game they are a key to the teams victory. They are able to see the details of the game those on the court cant see and coach their team on what they should do.
Additionally, when the team plays their full roster we know what the LA Sparks are capable of. They are capable of winning a WNBA Finals Title. Jantel Lavender was one of five players in double figures and lead her team and everyone in scoring.
In the box score the only category the team won was in the rebounding and assists. They may have only won these two categories, but that is what helped them win the game. By grabbing more rebounds it allowed for the team to have an opportunity at second chance points.
The team having double-digit assists allows multiple players to score by finding the open player. Also, it creates space and plays for teammates to have an opportunity to score.
The ball moves faster than the player which allows for plays to develop and space to open. Sometimes the ball even comes back around to the player who passed the ball first.
Lastly they also won the turnover category by having only fourteen turnovers compared to twenty-one. Compared to their counterparts they attempted more field goals and made more field goals as well.
They went 35-60 from the floor and only made eight three-pointers out of an attempted eighteen three-pointers. LA made nine free throws out of an attempted eleven free throws.
When you hold onto the ball, earn second chance points, and are unselfish, that usually leads to a victory.