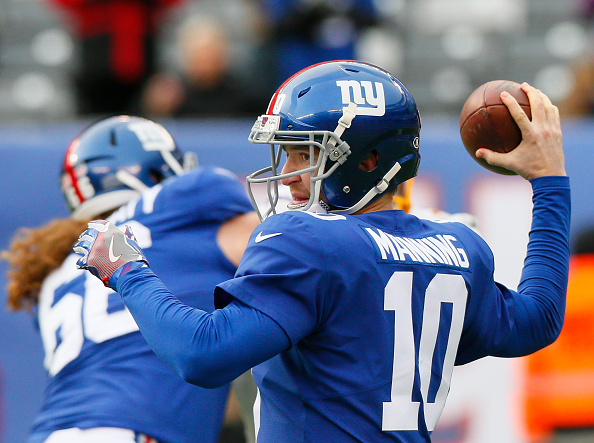 Every few years there is a changing of the guard at the quarterback position in the NFL. It may be hard to pinpoint the exact year this happens but it is usually attributed to multiple strong draft classes. A good draft class also means certain quarterbacks, that have had secure jobs for a number of years, are going to have their jobs taken from by the young talents drafted this year.
The 2018 draft class is said to have had one of the deepest quarterback groups of all time and the members will be coming to take over the league sooner rather than later. Of the five QBs in the first round of the NFL draft, three will be entering a situation in which the current starting quarterback could lose their job if they so much as get outperformed in training camp. There are also members of this draft class that could sneak in and steal someone's job from out under their nose in a similar fashion to the way Dak Prescott essentially forced Tony Romo into retirement.
It is time for these signal callers to once again perform under pressure. These are five quarterbacks who need to have a big 2018 or could find themselves off their current team at years end or potentially out of the league altogether.
5 NFL Quarterbacks Playing For Their Lives in 2018
Following his historic performance on route to winning Super Bowl XLVII and Super Bowl MVP honours, the Ravens handed Flacco a record-setting six-year(s)/$120 million deal. That contract would later be extended through the 2021 season. Now just two years after agreeing to an extension, the Ravens have drafted a quarterback in the first round of the NFL draft who plays a completely opposite style to that of Flacco in Lamar Jackson. Jackson might need a little seasoning before he sees any meaningful NFL action but he is the Ravens plan for the future and Flacco is well aware.
Flacco began 2017 on a terrible note after missing out on preseason action and cannot afford another slow start in 2018. Of the QBs who completed more than 250 passes, Flacco had the lowest yards per completion average in the NFL. This is perhaps less concerning for a quarterback that uses his feet a lot but one of Flacco's best traits is his deep ball which he failed to find consistently in 2017. Given the weapons the Ravens acquired in the offseason, Flacco has no choice but to find his receivers down-field or in the red zone. He may have a lot of money left on his contract but John Harbaugh is fighting for his job as well and may have no choice but to bench Flacco if he plays poorly.
The Giants used their second-overall selection in April's draft on running back Saquon Barkley, temporarily keeping the reigns of the Giants offence in the hands of Manning. This means his job is safe for another season but if he produces another season like 2017, GM Dave Gettleman will need to find himself a quarterback that can help this offence perform at the level of its talented receivers. Despite being Peyton's younger brother, Eli is now 37-years-old and is coming off a down year in which he finished fifth last in passer rating among QBs with 10 or more games started. There is very little wiggle room for Manning but his in-house quarterback competition does not appear to be ready to take over until next season.
Through free agency and the draft, New York has made strides to improve the offence surrounding Manning, assuming he can win them another Super Bowl at the back-end of his career. The Giants were ravaged by injuries on offence in 2017 and had an offensive line playing among the leagues worst. Both situations have seemingly fixed themselves going into 2018 and Manning should benefit. If not, Manning's time as a Giant may be coming to an end. He only has one year remaining on his contract after 2018 and could find himself let go in the offseason. Since Ben McAdoo already ruined his ironman streak, there is no reason for the Giants not to give a young quarterback a chance to play if Manning falters once again.
Roethlisberger had another good season in 2017, continuing to be on the same page with MVP candidate Antonio Brown. He posted a decent 93.4 passer rating while finishing fifth in passing yards and leading the Steelers to a great 13-3 record. However, this doesn't mean that the Steelers are locked in on keeping around 36-year-old veteran passer for the next few years. After two years of threatening to retire, the Steelers seem more than ready to move on from Roethlisberger no matter when the time comes. Even if Roethlisberger wants to play for "three to five more years," Pittsburgh management may already be fed up with his more than occasional suggestive remarks about leaving the game.
Pittsburgh responded to the uncertainty of Roethlisberger's future by – over the past two seasons – drafting both quarterbacks Josh Dobbs (2017) and Mason Rudolph (2018) in the top four rounds of the draft. Dobbs was perhaps a safety move in case Roethlisberger hung it up in the summer of 2017 without warning but the selection of Rudolph should and did alarm the six-time pro bowler. Roethlisberger was "surprised" by the selection of Rudolph as he was one of the more highly touted QBs in the 2018 draft. Neither young Steeler QB is ready to flat out take the starting job from Roethlisberger but if he goes down and one of either Rudolph or Dobbs succeeds in Pittsburgh's offence, Steelers management would take a hard look at what to do with Rothlisberger next season with just a single year left on his contract.
While Bradford is not expected to be a long-term starter in Arizona after the move up in the draft to pick QB Josh Rosen, his one-year deal shows the impatience that teams are beginning to have with the frequently injured quarterback. Even if Bradford gets hurt in 2018, what will determine if he keeps finding suitors for him is his play. Since playing out his rookie contract, his deals are getting smaller and more cautious. First, he received a two-year deal from the Eagles in 2016 and now a one-year from Arizona in 2018. The only thing currently keeping Bradford employed is his talent.
When healthy, Bradford has consistently posted a solid stat line. In fact, you could even say his most impressive season came just two years ago. In Bradford's first year as a Minnesota Viking, he would post a 20:5 touchdown to interception ratio with 3,877 yards and a passer rating close to 100.0 while playing all but one game on the season. These are the type of seasons that showcase what Bradford can do when he stays on the field. Two back-to-back 14+ game seasons bodes well for Bradford but his injury in 2018 was to the same area that has continued to get torn up since he stepped into the league. If Bradford can not promise a team more than just a couple games of high-level play, his injury concerns will dictate his future in the NFL.
Since being drafted 8th-overall in 2012, Tannehill has been the prototype for an average quarterback in the NFL. He never gets too high or too low, but has never had postseason success or looked like a true franchise quarterback. After missing out on the entire 2017 season due to injury, he has been given another chance to prove he can be the QB that finally gets the Dolphins over the hump in the AFC East. If not, he may not lose his job right away, but the Dolphins would become a lock to draft his successor early in the 2019 draft.
Before his injury, Tannehill had perhaps his weakest season as a starter in 2016 since his rookie year. None of his stats were terrible but he did throw for a career low in yards and a threw his least TDs since his first season in the NFL. However, his 13 starts and eight wins helped get the Dolphins into the playoffs before his counterpart Matt Moore was dismantled by the Steelers. The Dolphins have given him little to work with as their top receiver remains DeVante Parker — who has apparently been waiting to break out for two years now. Trading the Dolphins most consistent receiving target  Jarvis Landry didn't help either. Tannehill does have three years left on a fairly large contract but he will need to show in 2018 that he is worth keeping around after six moderately successful years.
Image Credit:
Embed from Getty Images