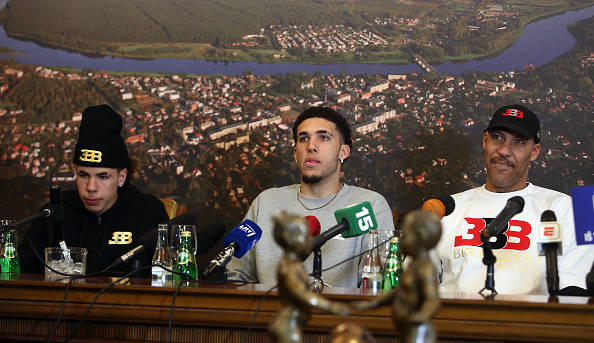 The Junior Basketball Association plans to tip off on June 21st, 2018, as the newest young basketball player league to attempt to compete with the NCAA. Founded by Big Baller Brand's CEO, LaVar Ball, the JBA is designed to pay young athletes between the ages of 17 and 19 $3K a month and spotlight them on Facebook Live as the up and coming superstars in the NBA.
When Ball started this venture, he planned on attracting the top recruits graduating High School as a method of avoiding NCAA regulation and exploitation. The NCAA profits billions on their young athletes, and forces them to turn down any endorsement deals or anything that could make money in their ventures.
Ball planned to take advantage of this exploitation, but so far has considerably failed to attract top talent. Here are three reasons why the JBA will fail as a league.
Why the JBA will fail as a league
Prices
The Big Baller Brand (hereby referred to as BBB) has made its name by overpricing their shoes and merchandise, making it unaffordable for the wanna be big baller. Pairs of shoes made by BBB can run for up to $500, depending on the shoe, and a pair of sandals can run you at $200.
The league has been no exception. Courtside seats for games are starting at $99, and any other tickets run from $59 to $35. At present time, all sections in the stadium in Ontario, Canada, are still available for purchase for the inaugural game on Thursday.
Athletes have been promised 60% of jersey sales, which will be selling at $80 a piece. That alone might allow for good jersey sales, considering if an athlete's jersey is sold 1,000 times, he would make $48K.
These prices are much to lucrative for a league starting off with no big names outside of LaMelo Ball.
Difficulty to find information
The leagues website is a mess to visit, featuring ticket sales buttons to every single game, along with a brief description of the league and what is has to offer. A big yellow "Contact Us" button sits at the bottom of the website.
For a league that is all about giving players and athletes a chance to make a name for themselves, it's awful strange to not have any team pages or rosters listed. A simple google search finds no other information or names about the players in the league outside of LaMelo Ball.
Lack of interest
To be real, there isn't very much interest in a basketball league with the competition scale sitting under the NBA's Summer League. At best, the competition skill might be a D2 College Basketball division. Charging prices that are higher then a Summer League event and for merchandise is not only asking too much of potential fans, but it's outrageous.
The money that the athletes are getting paid to go on this venture isn't enough to justify the risks they are undertaking. A top athlete in this league will be very lucky to make $50K this summer, and that's only if his salary is a little higher then most everyone else and he sells almost 1,000 jerseys. That's going to be a difficult conquest.
Last word
The league is coming across as a joke for real basketball players. The competition level isn't there, the money that they are asking for is outrageous, and there isn't any real chance at making the NBA from this league. Let's be realistic.
This league seems to be going for one reason. LaVar Ball is trying to give his sons more attention, more spotlight, and make them more money. You have to give the man props, he has made all three of his sons social media icons. However, the league seems to be there for LaMelo to capitalize on. I think players in the league are going to realize that very quickly.
The JBA is a joke. Two years from now, LaMelo will go pro and the league will vanish. Just you watch.
Main image: Embed from Getty Images