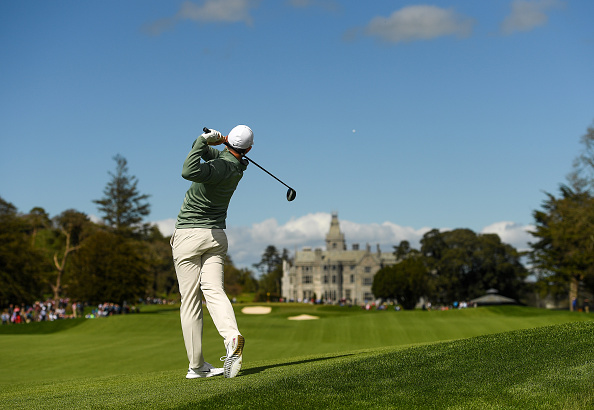 As morning breaks this Thursday in Charlotte NC, all eyes will be on the first tee for the Wells Fargo tournament. There are some pivotal areas that are pushing the golf season along. One of the bigger ones being that this is the last competition before one of the most highly anticipated fan and player favorite course, TPC Sawgrass in FL. Lets look at some of the other high points.
STAR ATTRACTION
Some of the groups for the first two days of golf are a draw onto themselves. One being Paul Casey, Rory Mcllroy and James Hahn. Casey and Mcllroy already winning events this year and showing great skill in other courses. Hahn winning on this course two years ago, while Mcllroy has won the event twice. Fan favorites Phil Mickelson and Tiger Woods will also both be in Wells Fargo match Tiger who has won the event and Phil who has come in second both can taste a victory here.
FEDEX CUP POINTS
We are about a third of the way through the golf season. The winner of the Wells Fargo championship will get a boost in the point standings. Justin Thomas has a comfortable 440 point lead. However the points between those following him are very close. An average of forty points separates most of the next twenty or so golfers. There are many more tournaments to go before the fedex winner is named, every point counts.
YOU CAN'T IGNORE THE TIGER EFFECT
He is back, he is playing well, but he hasn't won yet this year. He did place second at the Valspar Championship and has a good spark in his play making it seem as if he is ready to strike. Although it is a indisputable fact, when you are one of the few people in the world that has played like he has in his prime days. You almost have set the bar to a point that you yourself can no longer reach it. This is the dark side of his level of success, no one can keep it forever. However, all of his fans are waiting for Tiger to pounce and win some tournaments this year and he seems more than capable of doing it.
SETTING UP THE RUN TO THE NEXT MAJOR
The US Open is on June 14th, and it is the next big goal. Every cut missed, every win, all standings, players solidify or hurt their chances to be included. But of course, doing well in one course doesn't always translate into doing well on another. Or even doing well again the next time you are on the same course. Some people say golf is hard, yes it is, but at times it can be downright evil. Such as when Sergio Garcia, the defending champion of the Masters shot a thirteen on the par five fifteenth. If that wasn't evil, than I don't know what else in golf is.
This tournament will be filled with a lot of talent and surprises. The weather will be cloudy but hot at the height of the day. Four days worth of heat and walking can drain a person and then they may make mental errors. Keep a watch on that as well and enjoy this weekend.
Main Image Credit: Embed from Getty Images