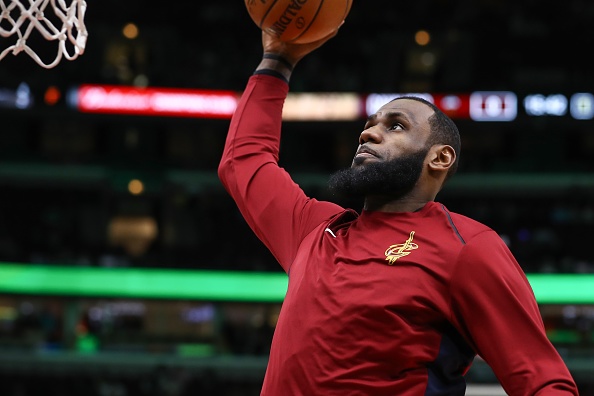 Lebron James carries Cleveland to Victory
Lebron James and the Cleveland Cavaliers in game one were disappointing, others would say embarrassing. They had a different mindset coming out of the gates for game two.
Despite the stellar performance by James, Cleveland still almost allowed this game to reach overtime. This almost happened because of the Indiana Pacers ability to pass the ball, trust each other, and play as a team. Indiana did well enough on defense to realize, if they can make their baskets they have a chance at winning this series.
All they have to do is lockdown Lebron James who is arguably one of the best players to play the game. Unfortunately that didn't happen this game, as James posted a double-double with forty-six points, twelve rebounds, and five assists.
LeBron James erupts for 46 PTS, 12 REB, 5 AST to help the @cavs take Game 2 and even the series at 1!

CLE defeats @pacers 100-97 in Cleveland.

Kevin Love: 15 PTS, 8 REB
Kyle Korver: 12 PTS#WhateverItTakes #NBAPlayoffs

Victor Oladipo: 22 PTS, 6 AST
Myles Turner: 18 PTS pic.twitter.com/SPUBLascdi

— NBA (@NBA) April 19, 2018
There were only two other Cavaliers in double digits, Kevin Love and Kyle Korver, which are the teams other top players. Cleveland didn't play as a team, hence only their best players scored double digits, yet alone James carrying the team on his back.
The Cavaliers are at their best when every player in the rotation scores double-digits or above. If they can execute this game plan then they will win the series. Indiana has already made this a difficult series.
It's going to be physical no matter how many games it takes to determine a winner. This was a statement game from James to his team and the fans. By looking at the box score it shares the story of the Cavaliers need to step up their game.
If Cleveland continues to play like this with only their three best players scoring they can expect an early exit home. If they all score, make plays, pass, and hustle they can expect to advance.
I understand this team has only been together for half a season, however we have seen when they are all doing as mentioned previously how dominant they are as a team. This could end up being the most historic first round series this year.
Main Image credit: Embed from Getty Images