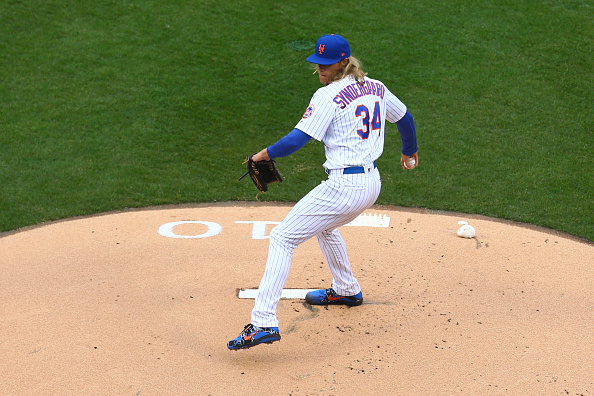 The National League is home to some of the top pitchers in the game. The National League Cy Young race is always a fun one to watch. The 2018 competition will certainly be no different. Here are some of the favorites for the 2018 National League Cy Young.
2018 National League Cy Young
It's only a matter of time before Nola wins a Cy Young. He has very quietly been a star on a depleted Phillies team. At only 24, Nola is only going to get better. The Phillies are a young ball club on the rise, and Nola is a star waiting to shine.
Greinke was the reason the Diamondbacks made the 2017 Wild Card game. He finished fourth in Cy Young voting last year. For Arizona to return to the playoffs in 2018, Greinke is going to need to pitch like an ace again. The past seven years he has been lights out. I expect another big year from Greinke in 2018.
Kershaw is the best left handed pitcher in the game. His famous curveball is absolutely wicked. He's only lost more than 10 games in a season once in his career. Kershaw figured to finish in at least the top three in Cy Young voting again this year.
Scherzer has flat out dominated the past couple of years. He is a back to back Cy Young and strikeout leader. Scherzer is certainly capable of pulling off a three-peat. When it comes to the past couple of years, there is no question Scherzer has been the most fierce and best pitcher in the game.
When healthy, Noah Syndergaard deserves to be in the conversation as the best pitcher in baseball. The big righty not only throws hard, but his breaking stuff is filthy. Syndergaard missed sometime in 2017, but he will surely make up for it in 2018. If he can stay healthy, Syndergaard should be the favorite for Cy Young.
Main Photo: