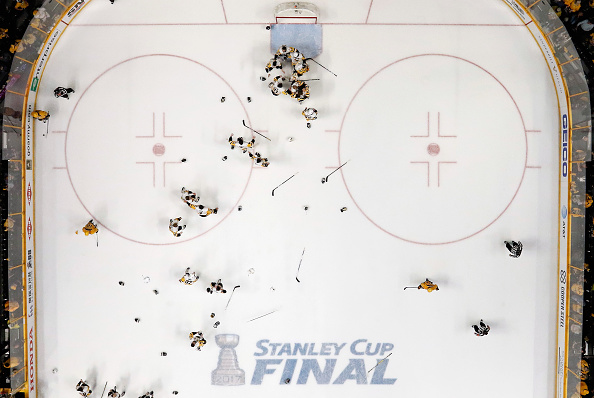 With NHL teams have just recently started clinching spots in the playoffs. However, there are already many teams already looking towards the future. Here are five teams that could bounce back and make the playoffs next season.
Chicago Blackhawks
After 3 Stanley Cup Championships and 9 straight seasons of making the playoffs, this has been a disappointing year for Chicago. With a record of 31-36-9 (71 points) the team has already been eliminated from playoff contention. The big Artemi Panarin trade to bring back Brandon Saad has backfired in a huge way. The signings of Patrick Sharp and the trade for defenseman Connor Murphy from Arizona also backfired. Although, they still have a good core around Patrick Kane, Jonathan Toews, Duncan Keith, Brent Seabrook, and goaltender Corey Crawford. All of which were part of at least one of those Stanley Cup winning teams. If they can shore up their depth on offense and get Corey Crawford back to full health, they have the potential to come back next season and maybe even contend for the Stanley Cup.
Montreal Canadiens
This has been a disastrous year for the Habs. They have fallen into the bottom five in the league standings. They have struggled so much that many fans are calling for GM Marc Bergevin to be fired. The biggest reason for their failures this year though has been that Carey Price was injured once again. Price also has not performed nearly up to the level expected from him. The Habs need Price to return to form in 2019. They also need to add some offensive depth. Montreal could consider a big splash such as star free agent John Tavares. As long as the Habs make the right moves this offseason, there is a good chance they could be a playoff team come 2019.
New York Islanders
This season has not gone the way anyone thought it would for the Isles. New York has only 72 points, and have already been eliminated from the playoffs.  With John Tavares becoming an UFA this summer, they were hoping to show they were serious about contending. Bright spots this season have been Calder Trophy favorite, rookie Mathew Barzal (76 PTS). Forwards Anders Lee (38 goals) and Josh Bailey (69 PTS) are both also enjoying breakout years offensively. This makes me think that this team shouldn't nearly be as bad as their record indicates. If you look at their goalies average stats, they have averaged a 3.52 GAA and a .904 SV%. This clearly shows the main reason behind this teams stuggles has been their goaltending. If they can get an upgrade in goal and shore up the defense, this team could contend next season.
Edmonton Oilers
The Oilers have returned to the team we're used to seeing after making it back to the Stanley Cup playoffs for the first time in a decade last season and reaching game 7 of the 2nd round. Due to many factors such as Cam Talbot not repeating last season's performance and several poor trades. They still have the league leader in points in Connor McDavid. Leon Draisaitl along with Ryan Nugent Hopkins are their top 2/3 centers, but after that the depth in the lineup really drops off. Any team with Connor Mcdavid and Leon Draisaitl should be competitive and it would not be surprising to see them back in the playoffs in 2018-2019.
Carolina Hurricanes
The Hurricanes have not been in the bottom of the standings  this year before the last month where they have dropped out of the race. The Hurricanes are another young and fast team that if they got better goaltending they'd be a playoff team. With forwards like Sebastian Aho (62 PTS) Teuvo Teravainen (61 PTS) along with Jeff Skinner (23 goals) this team has the offensive talent to be a playoff team. It gets even better with their defensive group consisting of Noah Hanifin, Jaccob Slavin, Justin Faulk, Brett Pesce and also youngster Haydn Fleury. They have the younger depth and talent on defense to get them over the hump, it's just that their newest goalie addition of Scott Darling (3.19 GAA, .885 SV%) has not lived up to the hype. If this team can just get a league average goalie in the offseason, they could be a playoff team.
There are five teams that could surprise everyone next year and get back the Stanley Cup Playoffs provided that make a few changes to improve their respective teams.
Main Photo: