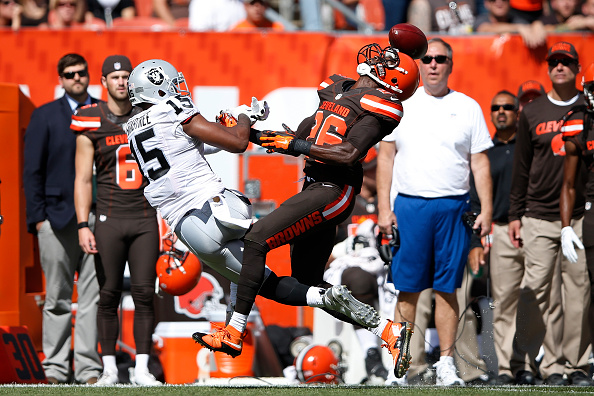 There's a fallacy in professional sports that the team that spends the most has the best chance of winning. March in the NFL is free agency month. This is the time of year when NFL teams must spend their money wisely. Although the NFL's salary cap increased for each team, some teams still failed miserably. In this post, we'll examine NFL's most disappointing teams in 2017.
The NFL's Most Disappointing Teams in 2017
Cleveland Browns
Believe it or not, the hapless Cleveland Browns had a plan going into draft day 2017. They actually wheeled and dealt. Once such deal brought them journeyman quarterback Brock Osweiler. Osweiler has since been dealt twice finally finding a home with the Miami Dolphins. Longtime Buffalo Bills quarterback Tyrod Taylor was traded last week by Buffalo to Cleveland. Taylor takes over a competitive but losing team in 2018. On the bright side, the Browns have $74M in cap space. Look for the Browns to struggle next season although Taylor is a step above Deshone Kizer.  Look for the Browns to improve in 2018.
New York Giants
Being a New York Giants fan, last year truly was a year of disappointment. After going 11-5 in 2016 and making the playoffs the Giants hit rock bottom in 2017. Not only did the Giants invest heavily in receiver Brandon Marshall, quarterback Eli Manning faltered. Marshall and Odell Beckham Jr. had no chemistry and proved to be a big distraction for the rest of their teammates. Look for the Giants to draft a quarterback in the upcoming draft.
Oakland Raiders
When it comes to spending money foolishly the Oakland Raiders are right up there. For starters, the team signed quarterback Derek Carr to a five year $125M contract.  Carr did have a respectable season throwing 22 touchdowns and a 62% completion percentage. Linebacker Khalil Mack was another expensive investment in 2016. Mack signed a four year deal. In addition to Mack and Carr, the Raiders hired longtime  NFL coach John Gruden. Gruden's deal is an estimated 10 year $100M deal. Don't expect the Raiders to be much better than last year 's 6-10 record.
With teams struggling to find the right players to meet their budget the NFL still remains a fan favorite. As March closes April marks another great event: the NFL Draft, one of the most popular sporting events every year.
Main Image Credit: Embed from Getty Images