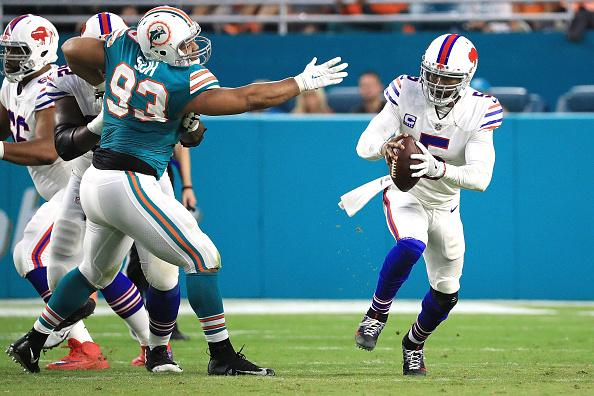 The NFL free agency is in full force. Technically, we are just in the beginning stages that is "Legal Tampering". The Cleveland Browns have been trading for anyone and everyone, which rarely happens in the NFL. Also, big name players such as Ndamukong Suh, DeMarco Murray and possibly Tyrann Mathieu have become available. Here are some takeaways from the start of NFL free agency.
Green Bay Packers
It's been a long 64 days since the Packers announced Brian Gutekunst would take over for Ted Thompson as the next general manager. Since then, Packer fans have been wondering what will happen during free agency under the leadership. Well, the plan is starting to become clear. Gutekunst wanted to become aggressive, in regards, to free agency. He wanted the Packers to be in every conversation. After 30 minutes when tampering became legal, Gutekunst can mark that mission complete. From players such as, Jimmy Graham, Trumaine Johnson, Mo Wilkerson, Allen Robinson, Sammy Watkins and Richard Sherman before he ultimately signed with the 49ers, the Packers have been amongst the teams to be a top suitor. Packer fans everywhere should be happy, but will it be enough to keep them happy? Only time, and a signing or two, will tell.
Cleveland Browns
GM John Dorsey woke up Friday morning not wanting to wait until free agency to begin before they improved their roster. Dorsey turned the NFL into his own fantasy football world. First, he traded for the NFL leader in receptions, Jarvis Landry. Then, he completed a trade for Tyrod Taylor before he ended it with shipping DeShone Kizer for Damarious Randall. Those trades don't include him trading Danny Shelton away to the Patriots. The question has to be asked: Is what John Dorsey pulled off good for the NFL? The answer is yes.
The AFC East
In the AFC East, you have the Patriots, then everyone else. Between the Jets, Dolphins and Bills, they have been doing the opposite of what the Browns are doing. Dolphins traded away Landry along with cutting Ndamukong Suh. The Bills are, currently, sitting with Nathan Peterman as their starting quarterback along with the Jets being the Jets. With all of that said, do the Patriots even need to play out their season or can we just pen them in as AFC East Champions?
It has been a whirlwind of a weekend, but this is only the beginning. With Wednesday being the start of the league year, the craziness is sure to continue. Who knew NFL free agency was going to make up for the lackluster MLB free agency.
Image Credit: Embed from Getty Images