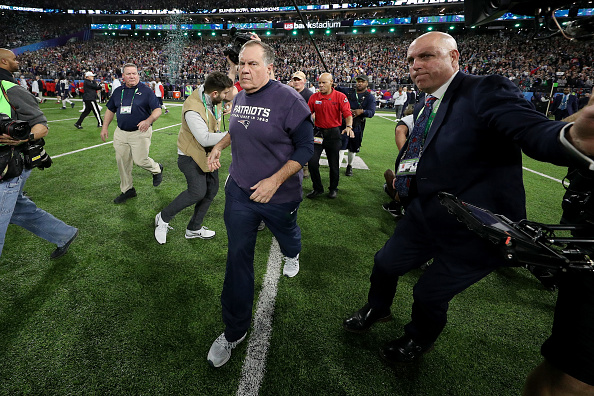 Now that Super Bowl LII is officially history many Patriots fans are concerned about the future of the organization. In this post, we'll look at several issues the Patriots need to fix regarding their future.
What Does The Future Hold For The New England Patriots?
Persistent Rumors
After suffering a humiliating 41-33 loss to the Eagles, rumors are running rampant in New England. The most talked about rumor involves cornerback Malcolm Butler. Butler was benched – on the defensive side of the ball – by Bill Belichick just hours before kickoff, as a "coaches decision." Since the game, Butler has been accused of being late for curfew, however he denied the allegations saying they were all false. By not playing Butler, Eagles quarterback Nick Foles had a field day against the Patriots porous secondary, throwing for 373 yards. Since the Patriots loss, many fans are looking for the truth about why Butler never played a down at corner.
Multiple Questions on the Coaching Staff
Another concern in Foxborough is who will replace long time beloved defensive coordinator Matt Patricia. Just twenty hours after the Patriots fell in Super Bowl LII, Patricia resigned. He later went on to take the Detroit Lions head coaching job. Patricia has been with the Patriots for fourteen years. Despite not always having the best unit on the field, Patricia has always been able to get the most out of his defense.
There are still plenty of questions revolving around the rest of the coaching staff, as other coaches on the bubble include offensive coordinator Dante Scarnecchia and special teams coach Joe Judge.
Main Photo: