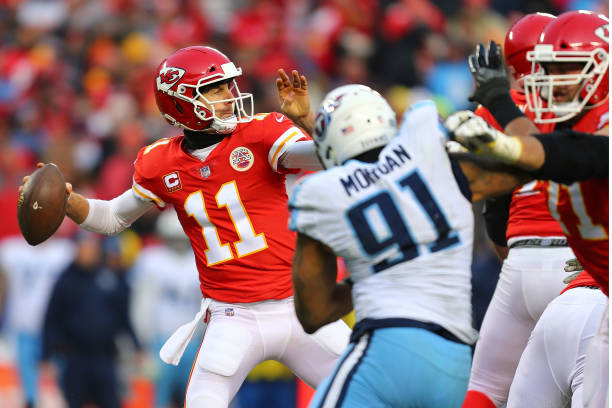 Alex Smith was traded to the Redskins on January 30th, 2018. This is essentially a salary dump for the Kansas City Chiefs. Although, they will be getting a 3rd round draft pick and a player to be named later in the trade.
Contract
Smith was due $20.6 million from the Chiefs in 2018 including a $2 million roster bonus that he would have received if he was with the Chiefs at the start of training camp.  He will sign a 4 year extension with the Redskins once the trade is finalized by the two clubs.
Why?
Many are questioning this trade as Smith is 33 years old opposed to Kirk Cousins that is 29. Also, Cousins has actually been better than Smith has been in recent years. Cousins has posted 81 touchdowns and 13,176 yards passing, while Smith has compiled just 61 touchdowns and 11,030 yards passing in the last 3 seasons. Clearly Kirk Cousins has been the better option as of late. It is a bit of a head scratcher, but Smith is still a very solid option for the next 4 years.
Where this leaves the Chiefs
The Chiefs will finally be turning to rookie QB Patrick Mahomes ll, he was selected 10th overall in the 2017 NFL draft to succeed Alex Smith. They must have a lot of confidence in the soon to be second year player out of Texas Tech.
What is next for Kirk Cousins?
There are many options for a landing spot for the new free agent. Among those being, Denver, Cleveland, and Arizona. These clubs are in desperate need for a quarterback and Cousins will test the market and possibly be able to fulfill their needs. Cousins, just 29 years old still has a lot of juice left in him and can easily help a team. After all, he is a pro bowl caliber quarterback.
Main Image Credit: