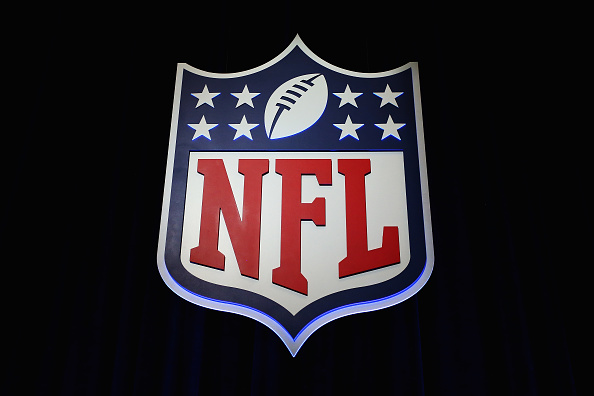 Every year you hear the classic, "If Team X can pick up Player Y it will change everything!" from co-workers, analysts, and anyone else who pretends to understand football. Here are five offseason moves that everyone wants to see, even if they don't know it yet.
1. Alex Smith to the Jacksonville Jaguars
We've heard the Jags front office affirm that Blake Bortles will be the starter come the fall.  Personally, unless they win the Super Bowl, I believe that Bortles cannot be the long term option.  Enter Alex Smith, a soon to be 34 year-old with plenty left in the tank.  We saw that this year, with Smith throwing for over 4,000 yards for the first time in his career.  He's smart and cautious (sometimes to a fault) and would do well flanked by Jags rookie running back Leonard Fournette.  If they can avoid the injuries that plagued their receiving corps all season, the Jags will be a force to be reckoned with for years to come.
First off, I have to give credit to Josh McCown.  He led the Jets to 5 wins and saved Todd Bowles' job.  Now the Jets are in the market for a QB that can take them to the next level.  They don't have a lot of cap space tied up in offensive weapons, which leaves them the freedom to sign Cousins to a 1 or 2 year deal do see how he gels with Robby Anderson and Jermaine Kearse.  Cousins won't fix the Jets in one offseason, but picking him up will solve the QB situation for the foreseeable future and it will give them a reason to spend some draft picks on offensive talent.
3. Saquon Barkley drafted by the Cleveland Browns
The Browns are likely to take a QB at the #1 pick, then they have the #4 pick to draft the RB of their dreams.  Barkley is physical, elusive and fast. Surprisingly, Cleveland's running back situation is adequate, even good at times.  Saquon Barkley is good enough to consider moving on from Johnson Jr. or Crowell.  While I'm not confident that Barkley is enough to carry the Browns to wins in 2018, he'll be a joy to watch. All fingers are crossed that Cleveland finds their QB before Barkley's prime is behind him.
4. Matt Nagy named Head Coach of Bears
This offseason move is already happening.  I'm not the kind of person to say that Mitchell Trubisky is going to be the next Jared Goff under Matt Nagy.  The skill sets are too different to make the direct comparison.  But I will say that a solid offensive mind such as Nagy's will lead to a Trubisky breakout season.  If the Bears can pick up a big name free-agent WR, or a draft Alabama's Calvin Ridley (congrats on the Championship) at the #8 pick, the Bears could be a formidable offensive force.
5.  Matt Patricia as Head Coach of the Lions
Patricia has is looking like the front runner to run a Lion's team that has consistently underperformed in recent memory.  While Stafford continues to make steps in the right direction, he can't seem to step into the next tier. Matt Patricia may be able to alleviate some of the stress by ramping up the defense, and all it takes is one good offensive coordinator to turn the Lions into a playoff contender.
Main Photo: