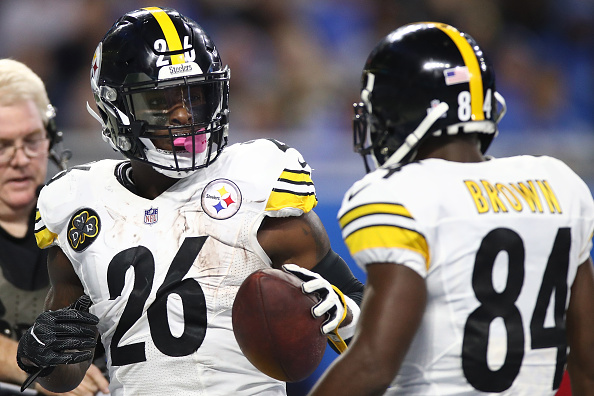 Week eleven starts with the Tennessee Titan vs the Pittsburgh Steelers. After barely escaping with a last second field goal win in Indianapolis, the Steelers return home sporting a shiny 7-3 record. ThE AFC North leaders host the Titans (6-3) whom are coming over after a similar 4th quarter comeback against the Bengals in week 10. The Steelers may not be winning in the cleanest fashion, but are second in the AFC standings none the less.
Here are the biggest keys to a Steelers win.
Keys To Beating the Titans
Overcome Injuries.
This week this list isn't long, the most significant one being Joe Haden, who left last Sunday's game with a fractured fibula. This will mean Coty Sensabaugh will be stepping up in the cornerback position. Not only will he be filling Haden's role, but he is also going up against his former team. His knowledge of the Titans may or may not affect his play, but he should have a good grasp on what to expect.
Mixing Plays And Use of Players.
Two of the Steelers best superstars are Antonio Brown and Le'Veon Bell. Of course they are going to get the ball, but it needs to be less obvious when they are. There are many talented weapons of choice for QB Ben Roethlisberger to use. Every team has stars but being used correctly is what separates greats from the field.
End The Hostility Over Todd Haley.
Offensive coordinator Todd Haley is a big question mark for a lot of fans. He seems to make questionable calls to the armchair quarterbacks who watch the games. All that aside, there does seem to be some uneasiness between him and the offense. He is continuing to call plays the majority of the time, even though Roethlisberger used to have a lot more control over audibles on the field.
On Sunday when Head Coach Mike Tomlin overrode Haley's deciding to go for two points after a touchdown, Haley was seen screaming and cursing at what looks to be his QB. Whatever the feelings on a personal level are between these men, Tomlin and the front office need to sit Haley down and discuss professionalism. The Steelers stay with their coaches and don't make quick changes to their staff so even after six years, Haley leaving is doubtful. Looks like everyone will just have to adjust attitudes.
Going Up Against Dick Lebeau's Defense.
Dick Lebeau is a talented defensive coordinator. Many questioned the Steelers letting him go. That notwithstanding, Thursday will be the first time Pittsburgh will face their former defensive coordinator on another team. Make no mistake, they have a great deal of respect for him and know that it will not be easy going up against his defense. Their best hope is that they have scouted enough and remember enough to counter a talented coach.
Red Zone Productivity
This is completely relevant to all of the other points made above. Play calls, player utilization, coaching; it all seems to pause when they hit the twenty yard line. Too many times this season – and last season for that matter – the Steelers have had to settle for three points instead of getting the touchdown. Chances in the red zone come up a lot so that isn't the problem. The problem is the inability to make the best of those opportunities. If Pittsburgh can begin to convert in close and improve on its 31st ranked red zone scoring percentage (42.42%), their potent offense can shift into a new, stronger gear.
All in all this should be a great game. Onward to week eleven.
Image Credit:
Embed from Getty Images