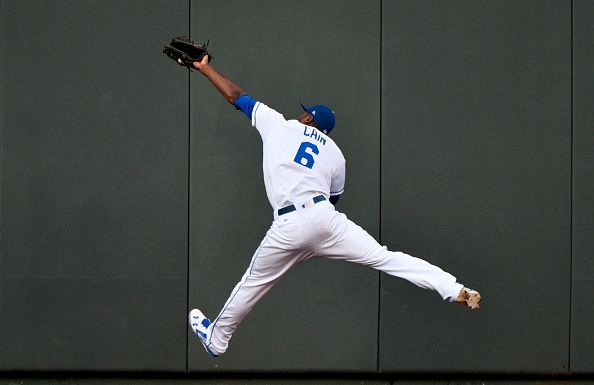 The New York Mets need to have a solid and aggressive offseason in order to get back into contention next season. That all starts with ownership opening their wallets and spending some money. Here's the ideal offseason for the Mets.
Coaching Changes
First, lets start with the revamped coaching staff. Let's begin at the top with former Indians pitching coach and new Mets manager Mickey Callaway. Callaway was a great addition to this ball club. Mets fans should be very happy with the first impressions from his opening press conference. A pitching mind, Callaway will fit in perfectly with this pitching heavy team. Callaway will change the attitude and charisma around this team real quick.
Amongst other changes, Rueben Amaro Jr. – former Phillies GM – has been brought in as the first base coach. Last season's assistant hitting coach, Pat Roessler has been promoted to take the departing Kevin Long's job as hitting coach. Former Royals pithing coach Dave Eiland is set to take over for Dan Warthen as the pitching coach. The most recent signing is Callaway's right hand man – the bench coach – given to Gary DiSarcina. Overall, this is a veteran coaching staff with a ton of experience and new faces.
Trade Front
One key trade the Mets have to at least attempt to pull off is to acquire Dee Gordon from the Marlins. In Gordon, the Mets could fill two holes on their roster. Gordon is a second baseman, and is a legitimate top of the order base stealing threat. The Mets haven't had a base stealer of Gordon's abilities since Jose Reyes in his prime. The Marlins already announced Gordon will be available in their fire sale, so Sandy Alderson work your magic.
Free Agency
Centerfield
Next, the Mets should sign a pair of big name free agents. It's time for the Wilsons to open up their pockets. Let's start with a centerfielder, my ideal candidate is Lorenzo Cain. In Cain, the Mets get a legit all around centerfielder. An outfield of Yoenis Cespedes, Lo Cain, and Michael Conforto – when healthy – would be very solid both offensively and defensively. Cain, like Gordon, would add another top of the order option who is a stolen base threat, and has a little pop. Cain, a hard nosed player, fits Mickey Callaway's positive attitude mold, and would be a good veteran leader.
Third base
The other big name free agent I want signed is Todd Frazier. Frazier, like Cain, plays the game the right way. The New Jersey native is gritty, and doesn't stop hustling. Todd Frazier is another veteran, mentor type of player this clubhouse very much needs. Although he doesn't hit for much average, Frazier has a lot of pop. He would be a solid addition to this lineup.
The Bullpen
The bullpen also needs work, look for the Mets to go after big name relievers like Wade Davis or Greg Holland to help solidify to big end of their bullpen. Some other guys to consider who may be a bit cheaper include Bryan Shaw, Tony Watson, Joe Smith, and Boone Logan. Shaw would make a ton of sense, as he is a fit and has a good connection with Mickey Callaway, his former pitching coach in Cleveland.
Recap
The obvious signing is going to be one or two bullpen arms. A bullpen that consists of Jeurys Familia, AJ Ramos, and Jerry Blevins at the back end is solid, but another reliable reliever would make it elite.
As already mentioned the Cain signing and Gordon trade would significantly improve the top of the order. Ideally, you could be looking at a 1,2,3 in the order of Dee Gordon, Amed Rosario, and Lorenzo Cain. If you follow that up with the big bats of Yoenis Cespedes and Michael Conforto, that is a lineup that could make some noise. These moves would also significantly improve the mets defense. Cain is a potential gold glove centerfielder, and Gordon and Frazier are significant upgrades over the current options on the roster.
In the end, none of this will happen if the Wilsons aren't willing open up their wallets and spend some money. The Mets are a big market team, and it's time they spend their money as if they are one.
Main Photo: