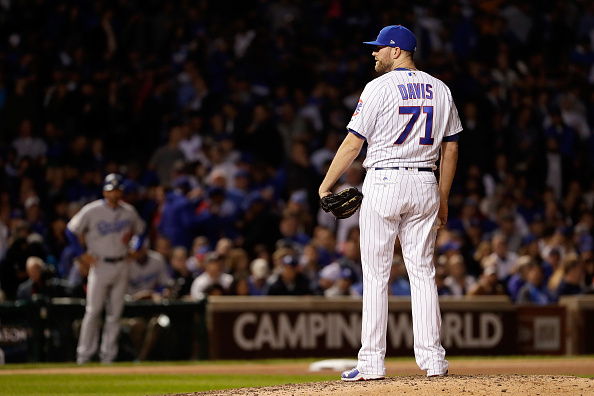 The Mets need to bring a couple of free agents this offseason to help improve the current roster. The biggest question is, will they be willing to hand out money? One of their biggest needs will be to improve the bullpen, which was rather lackluster last season. Their other focus should be to find a replacement for David Wright at third. As painstaking as it is for Mets fans, Wright may never play baseball again, and the time is now for the Mets to find his replacement. Here are five free agent targets the Mets could, and very well should, look at this offseason.
2017 Stats: .313/.341/.460, 33 2B's, 12 HR's, 58 RBI's, 24 SB's
Eduardo Nunez would be a very good fit for the Mets. He is a utility man, who can play both second and third. Nunez hits for power and average, and has the ability to steal a base. Nunez had a career year last season with the Red Sox and Giants, hitting .313 with 12 home runs, 33 doubles, 58 RBI's, and 24 stolen bases. Though, defensively Nunez has had his fair share of issues he is at least an upgrade from the best current options. We'll see if the Mets spend on the veteran utility man this offseason.
2017 Stats: 0-2, 3.61 ERA, 58 K's, 9.10 K/9, 1.09 WHIP, 57.1 IP
Jake McGee could be a reasonably priced veteran reliever for the Mets to pickup. McGee is an unusual lefty as he has reverse splits. Righties are hitting .203 against him, and lefties are hitting .260 against him. McGee struggled in 2016, but bounced back with a solid 2017. A veteran left hander, like McGee, would be an excellent complement to fellow lefty Jerry Blevins. McGee would take some innings off of Blevins back, who worked a ton last season. The 31-year old southpaw should be on the Mets watch list this offseason.
2017 Stats: 4-2, 2.30 ERA, 79 K's, 32 Saves, 1.14 WHIP, 58.2 IP
The Cubs traded for Davis at the beginning of the 2017 season. Davis was a huge pickup for them, as he solidified the backend of their bullpen. Davis, a free agent would be an excellent pickup for the Mets this offseason. Since becoming a full-time reliever in 2014, Davis has a 1.47 ERA in 239.1 innings. The biggest issue would be if the Mets could commit to using Davis in the closers role. If signed, Davis should be the closer over both
AJ Ramos
and
Jeurys Familia
. Davis should definitely be at the top of the Mets relievers big board.
2017 Stats: 3-6, 3.61 ERA, 70 K's, 41 Saves, 1.15 WHIP, 57.1 IP
Greg Holland had a huge comeback 2017 season. After missing the entire 2016 season, Holland was thrown into the Rockies closer role. The veteran righty would be a good addition to the Mets bullpen. If you combine him with Familia, Ramos, and Blevins at the backend of the bullpen, that is elite. Holland is a consistent reliever with an average fastball and a nasty slider. Holland has already said he will opt out of his contract with the Rockies, so we'll see if the Mets can sneak in and steal the veteran closer.
2017 Stats: .213/.344/.428, 19 2B's, 27 HR's, 76 RBI's
Todd Frazier should be the Mets top free agent target. Frazier is a Sandy Alderson type of player, and has been tied to the Mets for quite some time now. Frazier plays defense, hits home runs, and draws walks. Although Frazier doesn't hit for a ton of average and doesn't own a very high on-base percentage, he makes up for it with his home runs and his defense. Frazier is a gritty, hard nosed ballplayer. Defensively, Frazier is 100% an upgrade over any other third base options on the current Mets roster. Todd Frazier would also bring in a much needed veteran presence on this young ball club. Frazier is the type of guy I would want young players like
Amed Rosario
and
Dominic Smith
to develop around.
Main Photo: