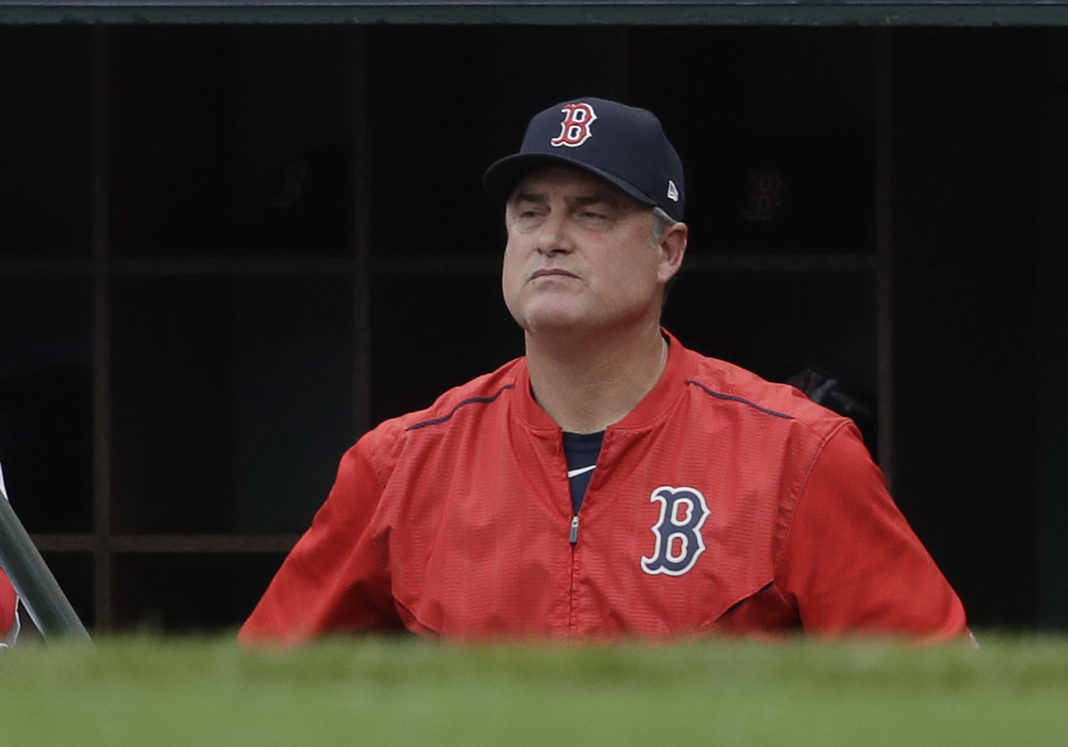 The John Farrell era officially came to an end this week as the Boston Red Sox announced he will not return for the 2018 season.
John Farrell's Departure Will Not Improve The Boston Red Sox
Farrell's firing did not come as any great surprise to most Red Sox fans,after an embarrassing post season exit for the second year in a row. His departure opens the door for a new leader, and hopefully back to the World Series.
Here are a few ways the Red Sox can accomplish this.
Bring back the attitude
Hopefully under the new manager, the Red Sox will change their mentality and go back to the gritty team that took them to three World Series. The so called "dirt  dogs" attitude has disappeared. A new manager is always good for a while, but in Boston it seems to be never ending. Under Terry Francona, for example, the Sox held a huge lead in 2011 only to go down in flames.
Whoever the Red Sox hire next has to have a tough mental approach. One area the Red Sox must improve on is bringing in character ballplayers. Leadership is the biggest area of concern. Since the retirement of David Ortiz, the Sox cannot seem to find that leader among them.
In each of the three championship years 04,07,and 13 the Red Sox won with character players such as Kevin Millar and Johnny Gomes.
More punch in the lineup
Another offseason need for the Red Sox, is a big bat in the middle of the lineup. For years, Red Sox fans have been used to seeing home runs  take off over the green monster. Since Ortiz's retirement in 2016 home runs have been sorely missed.
Two names to keep an eye on are Eric Hosmer and Mike Moustakas of the Royals. Both are free agents and will be testing the market this winter.
If the Red Sox can find the right combination of role players and a no-nonsense manager, they should not be far a way from another championship. Available managers on the radar are Ron Gardenhire, with the Diamondbacks, and recently-fired Tigers manager Brad Ausmus, who has a close relationship with Red Sox General Manager Dave Dombrowski.
With the departure of Farrell the Red Sox need to learn from history. Finding the right manager is critical for any future success. If they make the wrong move the merry go round will continue on Yawkey Way.