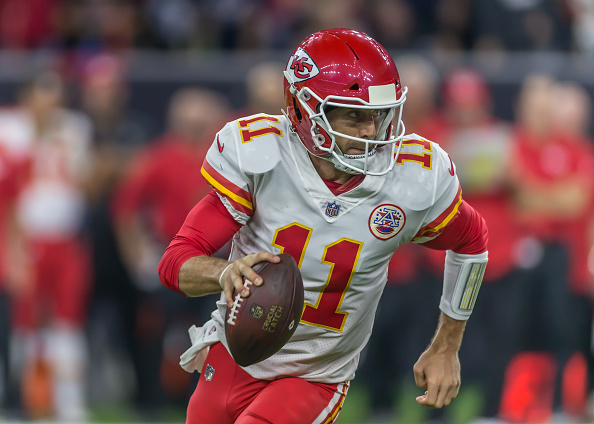 Entering the 2017 NFL season, the top NFL quarterbacks were basically all decided on. Tom Brady, Aaron Rodgers and Drew Brees are assumed to be the best of the best and then there are the rest. However, low expectations are not always bad, as this list shows. Here are four quarterbacks defying expectations so far this season.
Four Quarterbacks Defying Expectations This Season
Wentz is quietly putting together an MVP caliber season. In six games so far this season, he already has a 13/3 Touchdown:Interception ratio as opposed to a 16/14 ratio a year ago. He has led the Eagles to a hot 5-1 start with in the pocket precision and athleticism. Just watch this clip from Week 1 against Washington.
Wentz burst onto the scene this year. It should not be a surprise after the moves that the Eagles made this off-season. They brought in Alshon Jeffery, Torrey Smith and Legarrette Blount. Tight end Zach Ertz is also enjoying a breakout season. All of this means that Wentz has the skill and talent around him to keep up his impressive run.
The rookie out of Clemson saw his first NFL action in the second half of Week 1 against the Jacksonville Jaguars. He immediately made an impact. He has thrown for nearly 1100 yards and 12 touchdowns so far; including five touchdowns a week ago against the Kansas City Chiefs. His ability to escape the pocket gives the Texans offense another threat. Watson has also run for 180 yards and two scores this year. With Watson at the helm, the Texans should be able to compete in a relatively weak division.
The Sean McVay effect is real in Los Angeles. Goff looked like a lost cause last season after being selected first overall in 2016. The Rams offense was slow, turnover prone and just bad overall. Enter McVay. The youngest head coach in NFL history has turned the Rams into an offensive juggernaut early this season.
The Rams have ben led by Todd Gurley, but that doesn't mean that Goff has been only a game manager. His QB rating has gone up from a below average 63 to a very solid 94. He also had more touchdowns than he had last season and his average yards per game is up by more than 120 yards per game. Goff went right before the aforementioned Wentz in the 2016 draft. Both young guns are clearly enjoying a breakout season. Goff has exceeded all expectations so far this year.
It is better late than never for Alex Smith. Known for most of his career as a classic game manager, Smith had a career average around 200 yards passing per game. His job in the past has been to not lose the game; first the San Francisco 49ers and now Kansas City. This year has been something special for Smith. He is currently top five in yards and touchdowns, he leads the NFL in completion percentage. Smith also has an absurd quarterback rating of 125.8.
Smith started off the year against the Super Bowl Champion New England Patriots, going for 370 yards and four touchdowns in the upset win. Smith has been helped by the emergence of rookie running back Kareem Hunt, deep threat Tyreek Hill and star tight end Travis Kelce as his supporting cast. However, Smith has been the difference maker.
After Kansas City drafted Pat Mahomes in the first round in this year's draft, most people assumed Smith was on his way out of Arrowhead Stadium. Smith had other ideas and now the Chiefs are undefeated and are looking like the best team in the NFL. If Smith can keep this up, don't be surprised if he ends the year as league MVP and Kansas City ends the season in Minnesota with the Lombardi Trophy in their hands.
Main Photo:
Embed from Getty Images