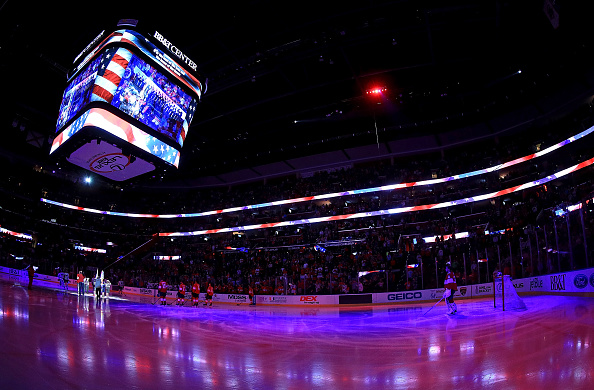 With NHL training camps just about set to open, this makes the opening of another hockey season. With hockey season comes fantasy hockey, with fantasy hockey comes fantasy drafts. Here are some early average draft position fantasy hockey sleepers.
Fantasy Hockey ADP Sleepers for 2017-2018
Aaron Ekblad D (FLA) – ESPN (157), Yahoo (113)
In his first season, Ekblad came out of the gate and scored 39 points. His ADP skyrocketed as he was expected to take the next step in his sophomore campaign. However, he scored only 36 points and just last year Ekblad scored a lowly 21 points. After two years of decreasing point totals, many will think that Ekblad's rookie season was an outlier. In my opinion, they would be mistaken to do so. If you look at shots on net last season, Ekblad totaled a career high 225 shots (in only 68 games), 43 more than the previous season, yet his scoring % dropped to a career low 4.4%. If Ekblad's scoring % can regress positively back to the 8.2% it was in the previous season, that would have equated to 18 goals. With Huberdeau and Barkov back for the whole season, I think that Florida will look more reminiscent of their 2015 identity. This would mean that Ekblad's assist total should rise back to a career norm. Those totals should put him within the top 100 ADP.
Ryan Strome RW (EDM)- ESPN (Undrafted), Yahoo (166)
As draft day gets closer I can assure you that this draft position will rise, but for now, he's a bargain and that needs to change. Many of us have forgotten that in his first full season Strome scored 50 points. Much of that was due to his play with Tavares on the first line. Strome is projected to play this year on the top unit with Conor McDavid. Milan Lucic scored 50 points playing with McDavid just last season! No disrespect to Lucic but just imagine what a young talent like Strome could do playing with McDavid.
Jonathan Marchessault C (VGK) – ESPN (189), Yahoo (167)
Someone must lead this team in scoring and who better to do so than Marchessault. He scored 51 points last season rotating between Florida's second and third lines. He now moves to a situation where he will be on the top line and playing with arguably more talented players in James Neal and Vadim Shipachyov over Bjugstad and Sceviour.
Nick Leddy D (NYI) – ESPN ADP (145), Yahoo (162)
I don't think people realize that Leddy finished 14th in defensive scoring last season with 46 points. That mark puts him ahead of names like Shayne Gostisbehere, Shea Weber, Drew Doughty, and Mark Giordano all of whom are being drafted significantly higher. I think this just equates to a disrespect for the Islanders. They kept the same core in tact going into this season and I see no reason why Leddy can't repeat. If that's the case his ADP should be much closer to the top 100.
James Reimer G (FLA) – ESPN (undrafted), Yahoo (173)
Down the stretch last season, Reimer started to see a significant boost in playing time, especially with Roberto Luongo hurt. Reimer proved that he is the superior goalie with a .920 SV% over 43 starts including back to back shutouts to end off the season. I believe that Reimer will start the year in a 50/50 timeshare with Luongo, but that will ultimately start to favor Reimer as the season progresses. By season's end, I see Luongo as nothing more than a reliable back-up goalie.
Main Photo: