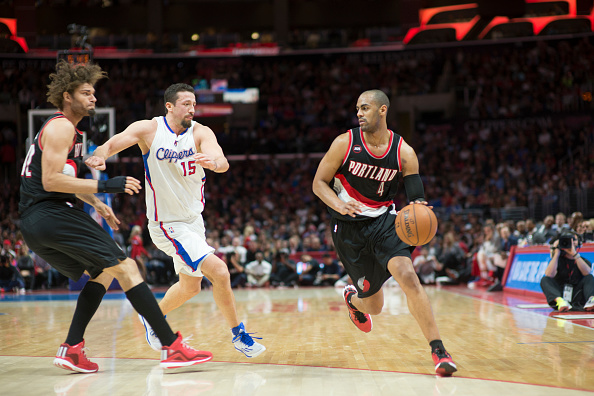 With only two months left in the NBA off-season, the Orlando Magic have some work to do to integrate the new players into the rotation. The good thing is that the team they have now is far better than the team they had last year. The front office did very well this off-season.
Orlando Magic Off-Season Additions
I've touched on this a little in the Magic roundtable recently, but Simmons, Mack, and Afflalo are very similar statistically. Mack tends to shoot a little more and Simmons gets to to line a little more.
Per 36 Minutes, Simmons averages 13 points, 3 assists, and 4 rebounds. Mack is at 13 points, 6 assists, and 4 rebounds. Afflalo is at 13 points, 2 assists, and 4 rebounds. As you can see, they all bring pretty good numbers for how they have been used on their respective teams.
The wild card here is Marreese Speights. He has been a pretty good player in the league for the last nine years and could flourish with the Magic.  They all can come onto this team and become leaders right away. In Orlando they will get better opportunities to shine than they had on their previous teams.
Line-ups
Depending on the team they play and how healthy they are, we could see some interesting line-ups. One line-up that could be used a lot is Elfrid Payton, Terrence Ross, Simmons, Aaron Gordon, and Nikola Vucevic.
Another would be Payton, Evan Fournier, Mack, Speights, and Bismack Biyombo.
If they wanted to go young and small they could go with Payton, Mario Hezonja, Wesley Iwundu, Jonathan Isaac, and Gordon. That lineup would be very interesting against teams like the Bulls, Heat, and 76ers.
As you can see, the Magic are lacking in the point guard department this year. D.J. Augustin is good, but for the future of the team there might be a trade for another young guard.
Overall many are excited to see how this team performs and with a weak Eastern Conference this year. They have a very good shot to push for the playoffs.
Main Photo:
Embed from Getty Images