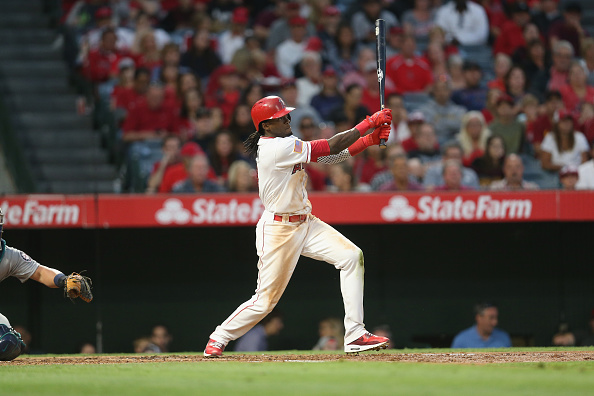 This column focuses on adding fantasy baseball players to your roster that others may not have noticed yet or taken a chance on yet. It will focus on those players owned in under 70% of most leagues. Some may see players sitting on your free agent wire that will have more points than these suggestions. Take a deeper look at the stats before adding the highest scorer available.
Case in point, Avisail Garcia is sitting out there in some leagues but his BABIP is sitting over .400 right now and is third in all of MLB. That number is just not sustainable for him over an entire season. If one adds him or owns him expect disappointment soon. It could be a great time to sell high and trade him to an unsuspecting owner. However, if that does not work, maybe swap him with one of the suggestions below.
Fantasy Baseball Waiver Wire Helper
Let's start with the outfield, that is where most of the free agent bats reside in most leagues. These choices are going to be players that have produced in the past or are young players that will be rising to the occasion. There are three players you can add now. All three are owned in under 70% of leagues but that number will rise soon.
1. Cameron Maybin: He is finally not injured for once (knock on wood) and will provide steals and an improving OBP. He is also showing some pop recently, but one can count on him to provide SB's.
2. David Peralta: He looks to be over last year's wrist injuries and is getting more starts against lefties. If he continues to improve against lefties and plays everyday he could be a really nice add in your outfield. He will fill every category and is playing on the sixth best team in runs scored.
3. Domingo Santana: Some people are starting to notice, as he is the most owned of the three players on this list. At just 24 years old, he had some shoulder/elbow issues last year. He will not win you any batting titles but Santana will provide pop and patience. Santana strikes out a lot, so if that counts against you keep this in mind. He also has six steals and a .360 OBP. There is potential for 30 plus homers. He is currently flying under the radar in a lot of leagues.
One should feel safe adding all three of these guys in any league right now. More to come on other positions and good luck!
Main Photo: