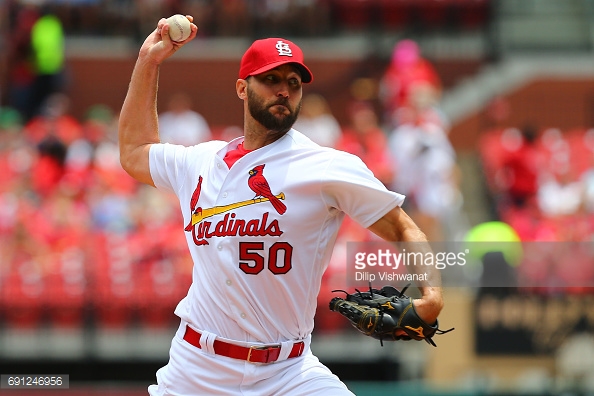 This season has been a bit of a struggle for the St. Louis Cardinals thus far. To this point in the season, they are sitting 1.5 games out of first place in the NL Central, and one game under .500. Thursday afternoon, veteran Adam Wainwright gave Cardinals fans something to smile about. Wainwright dominated not only on the mound, but also at the plate in Thursday's game against the Dodgers.
On The Mound
Wainwright improved to 6-3, winning his sixth straight decision in dominant fashion. He threw six shutout innings, allowed only four hits, struck out six and walked only two.
Wainwright also provided himself with some run support on the day. He was accountable for the only two Cardinals runs. With one on and two outs in the second, the ace ripped a 2-2 pitch from Brandon McCarthy into the LA bullpen to put the Cardinals up 2-0. For Wainwright, it was the tenth long ball of his career, and his second this season.
Pitching wise, the Cardinals ace has turned things around this season after struggling last year. The veteran righty is now on a stretch in which he has allowed only one run over his past four starts.(27 innings pitched) In five May starts, the Cardinals ace has a 3-0 record with a 2.64 ERA. He also is in the midst of streak a streak in which he has not allowed a run in 16.1 consecutive innings.
Postgame, Wainwright told reporters "to win these past two games gives us some good momentum, let's us know we can play with the best teams out there when we play our game. Just gotta keep going."
Main Photo: