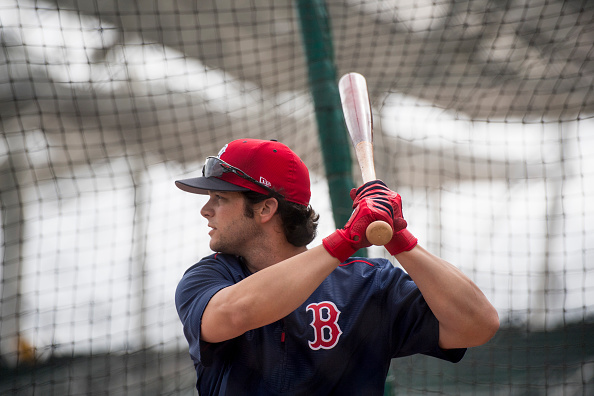 With spring training getting underway this weekend, the start of the season is right around the corner. This season figures to be a big one for rookies and younger players. There are many rookies who have already, or figured to make their debut at some point this season. Here are the top American League Rookie of the Year candidates.
AL Rookie of the Year Candidates 2017
5 Francis Martes, HOU
Martes is a dark horse for the Rookie of the Year award. He is still only 20-years old, and still hasn't pitched in Double-A. In the Arizona Fall League, he had one of the best arms. He finished with a 9-6 record with a 3.30 ERA and 131 strikeouts in 125 innings. In his last 19 starts he had a 2.52 ERA. His power fastball/curveball combo results in a ton of strikeouts. If he makes his way through Triple-A quickly this season he could sneak his way into AL ROY consideration. 
4 Aaron Judge, NYY
At 6-7 275, Judge is a pure power hitter. He showed it in his brief time with the Yankees last season. In 27 games, he had 4 home runs and a .179 average. The main concern that comes with Judge is that he strikeouts a ton. However, if Judge can bring up his average a bit, his power can certainly make him an AL ROY candidate. 
3 Yoan Moncada, CWS
Moncada was traded to the White Sox in the Chris Sale deal this offseason. He is the #3 overall prospect in all of baseball. In his minor league career, he is a .283 hitter with 27 home runs, 62 doubles, 115 stolen bases, and 129 RBI's. Despite a poor showing in his first big league experience, Moncada should have a big season with the White Sox. 
2 Lucas Giolito, CWS
Giolito was acquired by the White Sox in a deal with the Nationals. He spent some time in the big leagues last year. In 21 innings, he had a 0-1 record with a 6.75 ERA. In his minor league career he had a 25-16 record with a 2.95 ERA and 408 strikeouts in 390 innings. At 6-6 225, Giolito is a hard thrower. He has touched 100 and has a plus curveball and changeup. The kid has potential to be a top of the rotation starter.  
1 Andrew Benintendi, BOS
Benintendi is the top prospect in baseball. He played 34 games for the Red Sox last season and hit to an average of .295 with 11 doubles, 2 home runs, and 14 RBI's. He has the ability to hit around the .300 mark and pile up extra-base hits. As a lefty, with that short porch in right at Fenway, "Benny" could put up at least 20+ home runs/season.
Main image credit: