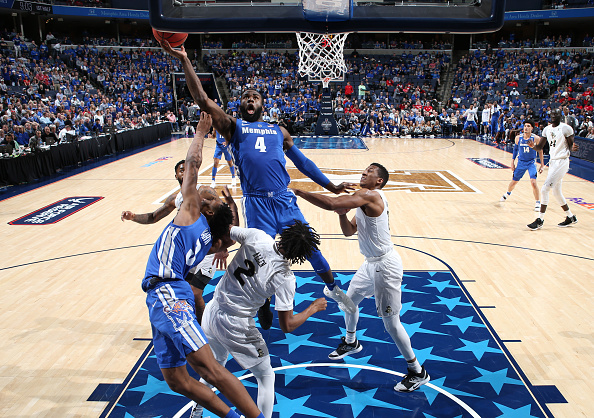 Penny Hardaway was signed by the Memphis Tigersin March of 2018 as the teams next hard coach in College Basketball. This got huge buzz and put excitement throughout fans and the program. The first year was a trial for Hardaway but now he has really put his foot down and starting the big moves. He has a great 2019 recruiting glass from start to finish. His top five players recruited are ranked in the top 100 recruits. This season will show why Hardaway has the number one recruiting class in the nation.
Penny Hardaway Ready to Put the Memphis Tigers on the Map
Recruiting Class
Lester Quinones  (Rank: 56)
Lester Quinones is ranked number 81 out of the top 100 recruits in the country. He is a 6'5 shooting guard out of the IMG Academy in Florida. Scouting reports say he has the strength and has good ball handling skills. He also has deep range and can shoot from mid-range. He isn't a great defender but his offense will certainly make up for it.
Boogie Ellis (Rank: 37)
Boogie Ellis is ranked number 37 out of the top 100 recruits. He is a 6'2 point guard out of Mission Bay High School in California. Ellis is average height for a point guard but has quickness and great ball-handling skills. He can make plays on his own but his best attribute is shooting.
D.J. Jeffries (Rank: 48)
D.J. Jeffries is ranked number 49 out of the top 100. He is a 6'7 forward out of Olive Branch High School in Mississippi. Jeffries is considered average height for a forward and has some skill to his game but isn't the best athlete. He can be a dangerous player off the dribble in the mid-range game but is an average defender but can be effective.
Precious Achiuwa (Rank: 14)
Precious Achiuwa is ranked number 14 out of the top 100. He is a 6'9 small forward Montverde Academy on Florida. Achiuwa is a McDonald's All-American. That can tell you all you need to know. He has good strength and has the height to do some damage. He isn't known for his consistency of production but he is a good finisher who has great upside to his game.
James Wiseman (Rank: 1)
Penny Hardaway landed the number one recruit in the country. James Wiseman is a seven foot Center with a 7'6 wingspan out of East High School in Memphis, Tennessee. He is, of course, a McDonald's All-American who also played for USA basketball in 2017. Wiseman has great ability to run the floor and is a great all-around athlete. He has an excellent jump hook and can hit the mid-range shot more than most centers. The last name fits his game as he has really good instincts and is really good on both sides of the ball. The only thing he can improve is hook shots/layups with his off hand. All of these skills is why he is the number one recruit in the country.
Last Word
When Penny Hardaway was hired by Memphis in 2018, people were wondering what he would bring to the program. Being the number one recruiting class doesn't mean a thing until they go out on the court and show it but this Memphis team looks like they will be a top team for next season. At least will be in the top 25. This class is just the beginning of what Memphis can over the next few years.
Main Photo:
Embed from Getty Images