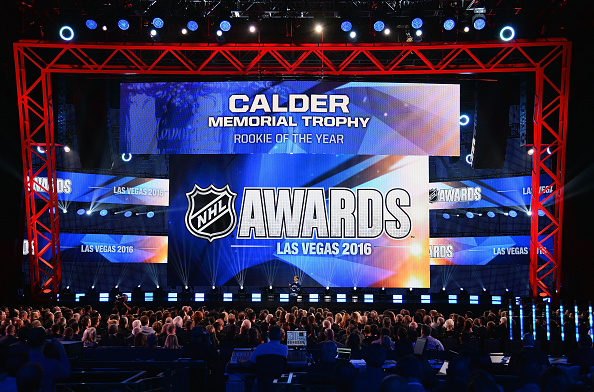 A month has passed since the season's first game. Some players have had some great performance lately while some others have had a rough start. The top NHL rookies in particular. Those hockey players are now the new wave that is going to replace the older generation. Here is a few of them that are actually standing out across the league and that could lead the race to win the Calder Trophy.
Top 3 NHL Rookies So Far This Season
When the Arizona Coyotes general manager John Chayka stepped to the podium to call the seventh pick of the 2016 NHL Draft, he knew exactly what kind of a player he was getting in Keller. Despite his small size, he doesn't shy away from using his creativity and especially in the dirty areas. Everything seems to be going in the right direction so far for the speedy winger. His stats prove it with 10 goals and six assists for 16 points in just 15 games.
He quickly earned coach Ric Tocchet's trust and plays on the first line and on the first power-play unit. If he keeps playing at that level, he is on the pace to have 55 goals this season according to ESPN's projection. He is without any doubt leading the Calder Trophy race so far.
The next candidate was advertised as the most NHL-ready defenceman of his draft year. Physically ready, at the very least with his 6'3″ and 215 lbs frame. He was acquired in a trade that saw Jonathan Drouin, a promising young forward, head to the Montreal Canadiens. Sergachev has had an immediate impact, with 12 points in 15 games. He is getting sheltered matchups and minutes, as the sixth most used defenceman on the team with just 13:33 per game, but has put up big numbers in that time.
The more games that Sergachev plays, the more confident he will become. It's starting to show as he is feeling more comfortable with the puck in the offensive zone and set-up his teammate with great passes. Just 19-years-old, the sky is the limit as defencemen usually develop a little later.
For the last, we have the last year's winner of the Hobey Baker Award at the NCAA. In other words, he was considered as the best player in college hockey. The small defenceman was inked for a two-year, 1.85 million deal with the Devils this off-season. He began turning heads with his big start to the season with 12 assists in 12 games.
At this moment Will Butcher has been making for himself, especially by earning a spot on the top powerplay unit with Taylor Hall on the blue line. His time on ice has increased since his first game. Although, he is still playing on the last defensive pair. Continued strong play will have him in the conversation for the Calder Trophy at season's end.
Main Photo:
Embed from Getty Images