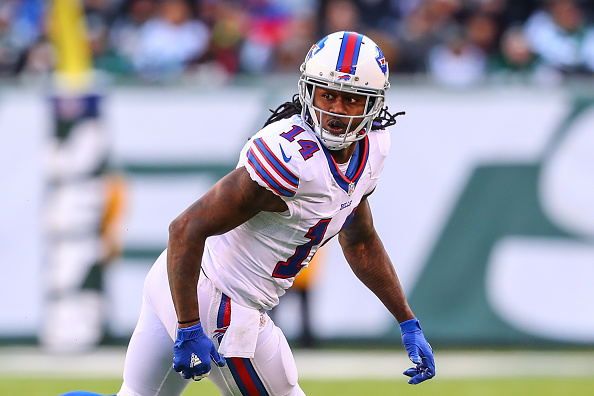 In shocking mid-day news, Buffalo has traded two of their star players away. There are many implications both for real football and fantasy purposes. As far as real football side of things go, check the article here.
This article is going to focus on the fantasy implications of trading Sammy Watkins
What does this do to Tyrod's value for fantasy purposes? Not much. It may seem silly to say when a quarterback loses his number-one wide receiver. If the stats are analyzed they reveal that there is not a huge dip in production when Watkins is not present. Taylor put up comparable numbers with Robert Woods, who's also no longer there, in Watkins' absence.
Last week the Bills signed Anquan Boldin. They traded for Jordan Matthews in a completely separate deal. Both receivers are primarily guys that line up from the slot. How the distribution will be handled is difficult to predict. On one hand, you've got an aging target machine in Boldin, and in the other a younger receiver that plays somewhat similar but with less wear and tear.
Conclusion: Taylor's value later in drafts is stable and fairly secure where he's at. I don't anticipate too much movement up or down in light of this news.
Sammy Watkins
Watkins value goes down. He goes from a bigger arm in Taylor to a smaller and less accurate one in Jared Goff. That being said, Kenny Britt had just over 1,000 yards receiving last season. Watkins is a superior receiver compared to Britt and I believe he will be targeted heavily. Watkins does well with big plays downfield which is an area that Goff struggles in.
There is some difficulty to predicting his targets and usage with Goff under center. Not only is Goff fairly green at the NFL level, but he's also behind an offensive line didn't do much to protect him last season. Jeff Fisher was fired after 2016. The Rams brought in youngster Sean McVay who has shown the ability to work in a pass-friendly scheme.
Taking the deep play possibility out of the picture, I still think Watkins finds success in Los Angeles. It's not the ideal landing spot for the former first round pick, that's for sure.
Watkins should be drafted as a WR2/3 with upside.
Main Photo:
Embed from Getty Images