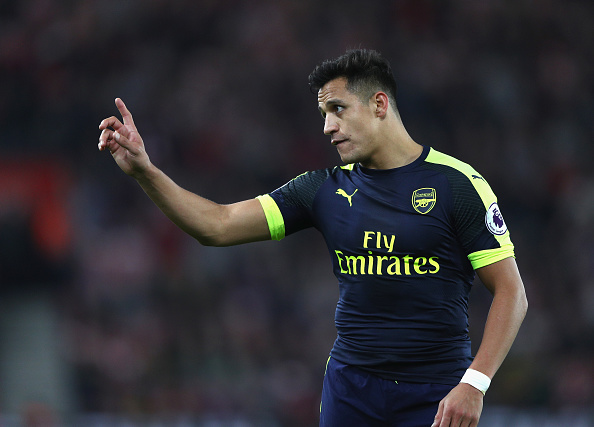 As the season draws to its conclusion, the various teams in the Europe would love to finish whatever they had started and get on with the next step—important business. Players get a breather and it's time for the management of the various clubs to get on with their job, part of which is finding potential player transfers.
The summer sees many teams breaking the bank to get new players in their squad before the start of the next season. They also look to offload some of the underperforming players to make room for better prospects. In this piece we look into the players who may be making a move this season.
Top Potential Player Transfers of European Football
Antoine Griezmann to Manchester United
One of the major stories this season has been Antoine Griezmann's rumored interest in English giants Manchester United. Griezmann has been absolutely prolific for Atletico Madrid this season. He has been the club's poster boy, scoring a lot of goals. United on the other hand are willing to break the bank again after the massive Paul Pogba transfer. United are eager to revamp their attack as they plan for life without Wayne Rooney next season, and Griezmann's £86million fee is not expected to be a problem for the wealthy Premier League giants.
De Gea to Real Madrid
Last season at this time, Real Madrid were plotting a massive deal for Manchester United goalkeeper David De Gea. One of the best keepers in Europe for the past few seasons, De Gea has attracted the attention of the big club. If not for the delayed documents last season, De Gea would have already been at the Bernabeu. This time around Real are planning to go for their man. Will Manchester United be able to hold on to him remains to be seen? Champions League football is yet not confirmed for Manchester United, which may be a huge deciding factor for the transfer.
Pierre-Emerick Aubameyang to Real Madrid/Liverpool
Real Madrid started off by initially showing interest for this swift and agile striker. The Borussia Dortmund man has been heavily linked away from Signal Iduna Park. Real Madrid are in prime spot to snap him if a deal emerges. In due course of time even English teams like Liverpool and Arsenal have shown interest for the player. Liverpool's interest sees Aubameyang reunited with the ex-Dortmund manager Jürgen Klopp. Liverpool are also in prime contention to land a champions League berth next season.
Alexis Sanchez to Bayern Munich/Manchester City/Chelsea
One of the most wanted men this season, Alexis Sanchez is one of those players who are sure to leave their current club. Sanchez has clearly shown discontent on his Arsenal season. The caliber of the player has attracted interest from top clubs, Bayern Munich are front runners in the race. Interest has also been shown by rivals Manchester City under boss Pep Guadiola and champions Chelsea (well almost champions).His move is closely followed by the football world. Bayern are reportedly plotting a deal in excess of 50 million for the Chilean.
Kylian Mbappe to Manchester United/Manchester City/Real Madrid
This eighteen year old teenager surprised everyone with his performances both domestically in France and also in Europe. He has netted six times already in his short champions League career. Naturally he has attracted interest from Manchester United, Manchester City and largely from European giants Real Madrid. Monaco will have a really tough job saying no to some really lucrative deals that may come up from these big money clubs. He is one of the most promising players from the lot.
Paulo Dybala to Real Madrid/Barcelona
Dybala has been another player who has absolutely burst into the scene at Juventus. He has been literally everywhere, creating menace for the opposition defense. His top notch performances have attracted interest from two massive clubs, Barcelona and Real Madrid. This promises to be one amazing fight from both the clubs to snap up the transfer. Dybala will play the Champions League final against Real Madrid. It would be amazing if he could rob a Champions League trophy from his future employers, Real Madrid.
Diego Costa to Tianjin Quanjian
Chelsea striker Diego Costo may be on his way to china according to reports Chinese Super League club Tianjin Quanjian have made an astonishing £75million offer to Chelsea for Costa with a contract worth an eye watering £650,000 a week after tax – almost double Zlatan Ibrahimovic's pay packet at Manchester United. This move will make him one of the highest earning football players in the world.
James Rodrigues to Manchester United
James Rodriguez has been one unhappy player at Real Madrid .He has not been a regular starter for the club under boss, Zinedine Zidane. He is hence rumored to look for a move away from the club. James might find himself as a swap deal for David De Gea. We won't be surprised to see that. He has seen heavily linked to Manchester United after he failed to justify the price paid for him at Real. The Columbian is a good prospect for ailing Manchester United
Alvaro Morata to Chelsea
Morata moved from Juventus last season to the Santiago Bernabau and fast forward one season, Morata is amidst another round of transfer rumors. One of them has been linking to Stamford Bridge. The blues are allegedly preparing a deal or the Spanish attacker. Morata has been used predominantly off the bench this season. He would surely like some regular first team action. He would also be getting some regular Champions League action if he moves to Chelsea. Morata has been tipped to be the replacement for Diego Costa.
Wayne Rooney to Chinese Super League/Major League Soccer
Over the past years, Wayne Rooney has been a stalwart for Manchester United. He is the most prolific goal scorer for the club, surpassing Sir Bobby Charlton, scoring excess of 250 goals for the club. Rooney's story has been different this season. He has not been getting regular starts in the team. He has failed to find the net as usually as he used to before. Wayne is in the conclusion of his career and it remains to be seen if he hangs his boots at the end of the season. He may also leave for the cash rich Chinese League or For the United States, Playing some Major League Soccer. With many offers coming through, it remains to be seen where his next move takes him. He might stay at Manchester United even that is a scenario.
Two months down the line all these rumors may either come true or end up being just another newspaper story. With teams aiming to go big next season, anything is possible. Poorly performing teams will try to come into prominence and those who are performing well already will try to make a strong hold of their position.
Main image credit: