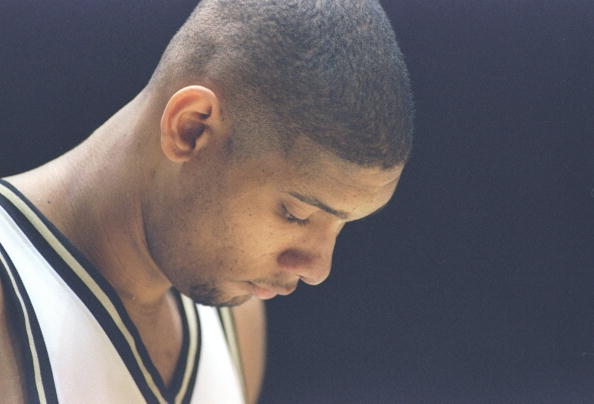 The stats are astonishing.
The success was unprecedented.
But he was so much more than that. And now he's gone, riding off into the sunset.
Farewell Tim: A look at Duncan's Legacy
In a way, it was fitting, his last game in a Spurs jersey. Yes, it was hard to watch him struggle, his age almost visible as he moved slowly across the court. If we were greedy, we might have felt bad for ourselves, having this as our last memory of the man. Yet as the Oklahoma City Thunder clinched the win in Game 6 of the Western Conference semifinals, Tim Duncan quietly embraced teammates and opponents alike, to a standing ovation from the AT&T Center.
Read More…
Main Photo